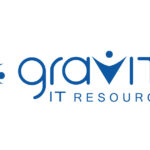 Job Title: Full Stack Engineer
Job Type: Direct Hire
Location: Hybrid Cincinnati, possible remote for Senior level. Also Hybrid option in Houston Irvine, Orlando
Work Authorization: US Citizen or Green Card preferred, may consider sponsoring visas.
Referral Fee: +- $2800
We are seeking a Full Stack Developer to join our newly formed team created to commercialize applications that address critical industry problems at scale through physics, statistics, and AI. This position plays a pivotal role in the development of new SaaS solutions making a difference for our planet.
Hybrid Work Opportunity – Houston, Cincinnati, Irvine, Orlando
Responsibilities

Establish, maintain, and exemplify consistent best practices, processes, and procedures for software development, quality assurance, security, and support operations

Facilitate transparent communication between consulting engineers, management, IT staff,

Meet with external clients to ensure engagement/alignment of software requirements

Translate technical and/or voice-of-customer requirements into scalable software architecture

Engage in detailed development tasks as needed

Plan, develop, implement, manage, test, deploy and support new software initiatives

Manage software development teams (in-house and/or contracted)

Work with management, sales/marketing, and consultants to develop technical development strategy and product roadmap

Facilitate Agile/Scrum software project management processes (or alternatives)

Generate documentation as required

Aid in vetting and selection of outside development contract resources (e.g., UX / UI design)

Demonstrate emotional intelligence working with people with a variety of backgrounds, skillsets, perspectives, and values
Qualifications Requirements

BS in Computer Science, Information Technology, or related field (preferred)

5 Years of Experience with increasing capabilities and certifications

Cloud platforms: Amazon Web Services, Microsoft Azure

Project management via Azure DevOps Services

Serverless architecture and services such as AWS Lambda and Azure functions

Experience with multiple development languages

Experience with test & quality automation tools

Database development, including experience with PostgreSQL, SQL

Excellent communication and teamwork skills
Interest in physics and physical sciences