Procurement Program Manager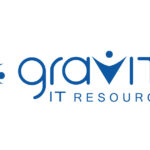 Job Title: Procurement Program Manager
Location: Remote
Job-Type: Contract
Referral Fee: $1500
Employment Eligibility: Gravity cannot transfer nor sponsor a work visa for this position. Applicants must be eligible to work in the U.S. for any employer directly (we are not open to contract or "corp to corp" agreements).
Position Overview:
Gravity is looking for a Program Manager to oversee the direct procurement program for our manufacturing client's vendor system. This resource will be responsible for communicating with internal stakeholders, vendors, and making sure they are efficiently entered into and involved with Trane's procurement system.
The successful candidate will possess at least 5 years of experience in direct procurement. They should be comfortable integrating new vendors into a procurement system, and 
Our client is a leading climate controlled solutions organization. They focus on moving refrigerated items and perishables around the world. The organization puts sustainability top of mind, working to provide these solutions while maintaining a better planet. They have made a commitment to investing in technology and staying cutting edge with the technologies they select.
Duties & Responsibilities:
· Interface with cross functional teams to develop direct procurement strategies 
· Manage multiple direct procurement projects simultaneously
· Efficiently and thoroughly integrate new manufacturing vendors into the system 
· Manage and cultivate vendor relationships, acting as a liaison of the client to the vendor 
· Ensure accuracy of all direct procurement contracts are in line with stakeholder and vendor expectations
Required Experience & Skills:
· 5+ years of experience managing direct procurement projects
· 5+ years of experience integrating new vendors into a procurement program
· 5+ years of experience working with procurement commodity contracts
· 5+ years of experience interfacing directly with suppliers as well as internal stakeholders
·Manufacturing experience preferred but not required