Construction Materials Testing (CMT) Project Manager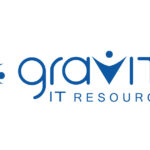 Job Title:  Construction Materials Testing CMT Project Manager
Job Type: Direct Hire 
Location: Cincinnati, OH
Work Authorization: Must be eligible to work in the US without requiring sponsorship
Referral Fee: If you refer the right candidate to us and they get hired for this role….we will pay you +/- $2,500!!    
Overview: 
Gravity has an opening in our Construction Services Department. Our client is a nationwide leader in Geotechnical Engineering, Construction Materials Testing and Inspection, Building Code Compliance, Environmental, Occupational Health & Safety, and Building Envelope.
The Construction Materials Testing (CMT) Project Manager applies mature knowledge, experience, and judgment in organizing and carrying out field and office technical work required to complete all levels of CMT/SI projects. The individual is responsible for the conduct of all phases of the project, including developing proposals, contract administration, budget control, development and maintenance of client/Firm relationships, technical proficiency, and quality of the final report. Other duties may consist of the administration of technical support staff and training of each.
Job Responsibilities:
•            Prepares proposals and fee estimates for technical contracts.
•            Is responsible for conducting difficult and complex assignments, directing the work of personnel engaged in field and laboratory studies possibly involving multi-disciplinary teams.
•            Prepares (or supervises preparation of) and signs technical reports and is responsible for the quality of reports prepared by subordinates assigned to their group or project.
•            Is responsible for ensuring that projects are completed within the allotted time and budget.
•            Is responsible for making routine job site visits and attending project site meetings.
•            Is considered to be fully qualified to exercise independent judgment in technical matters, and to perform assignments requiring mature experience and judgment.
•            Maintains a close relationship with clients, which includes advising clients on such matters as project progress, compliance with the scope of services, technical aspects, budget status, report schedule, etc. Responsible for maintaining and developing a select number of clients.
•            Provides advice and on-the-job training to subordinates during the progress of the job assignments.
•            Projects a positive image of the Firm and colleagues at client negotiations, conferences, technical meetings, and within the office.
This position offers career advancement such as paid certifications and training.
Requirements:
•            Bachelor's degree in Engineering required.
•            Professional Engineer (PE) License preferred
•            Seven years of progressively responsible experience in the construction field with recognizable achievements preferred.
•            Must have the ability to act as a project supervisor on large and complex projects involving technical standards, multi-disciplinary teams, and important client relationships.
•            Must have knowledge of nuclear densitometer testing for soil compaction.
•            Must have knowledge of routing ACI concrete field testing and laboratory concrete strength testing procedures.