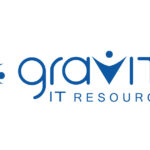 The Solution Architect leads one or more workstreams in complex enterprise customer engagements, partnering with key collaborators to drive and achieve the vision while completing key deliverables. We serve as hands-on advisors, using strong interpersonal skills, solution and/or technical knowledge, Salesforce product knowledge, industry experience, consulting experience, and knowledge of our client's business to deliver customer return on investment.
Solution Architects are strong presenters and facilitators that are able to co-create the vision and lead the execution with the customer as well as acquire customer acceptance of the delivered solution. They are capable of driving difficult conversations and removing roadblocks to implement the business strategies. They are proficient at analyzing issues and obstacles to settle root cause, and can identify appropriate corrective action. They connect with technical and business team members from all levels through C-suite. On a day to day basis, they interact with customer product owner, business process owner and technical resources to understand requirements, analyze information, and craft comprehensive solutions. They also show a strong understanding of typical business challenges or common objectives faced by customers within the industry.
Solution Architects are stewards of the Professional Services Methodology and use their networks to ensure that standard processes are followed. They engage with Customer Success and Product teams to ensure the solutions are driving the most effective achievement of the value objectives. Solution Architects supply to thought leadership and standard processes by engaging with the cloud-specific practices teams.  
YOUR IMPACT: Responsibilities
Looking for a Solution Architect. As a Solution Architect, you will be serving as a strategic advisor and Salesforce product and platform guide to the company's largest, most sophisticated enterprise customers. Here are some salient responsibilities the role entails –
 
Serve as a trusted advisor to the client

Identify and lead internal pivotal initiatives to grow the consulting practice; serve as an active contributor to the community's overall knowledge base and expertise

Guide customers and colleagues in rationalizing and deploying new technologies that drive increased business value

Work collaboratively and having very strong communications skills, especially in teaching sophisticated concepts, and creative, prescriptive thinking across various levels of a client organization

Identify and proactively run risk areas and commit to seeing an issue through to complete resolution

Lead customer expectations; negotiate solutions to sophisticated problems with both the customer and third-party partners

Review and correct project/program direction, approach, and key artifacts to keep programs on track and solutions extendable and maintainable going forward

Drive a program vision while advising and articulating program/project strategies to enable technologies including the Salesforce platform
Minimum Qualifications
 
5+ years of confirmed experience in enterprise-level projects using both waterfall and agile software development methodologies throughout the whole life cycle with repeated and shown success

Extensive experience with configuration and customization on the Salesforce platform

Authority level experience defining the system architecture landscape, identifying gaps between current and desired end-states, and delivering a comprehensive solution that will enable achievement of the desired business outcomes

Experience leading discovery sessions, defining business requirements, writing user stories and providing detailed system and functional designs

Experience in detailing business processes and wire-framing system designs using process flow diagram tools, UML, sequence diagrams, etc. as well as making recommendations for future state improved processes and system designs

Strong presentation skills; able to optimally present a point of view and clearly articulate the rationale to a variety of team members

Detailed individual with the ability to rapidly learn and take advantage of new concepts, business models, and technologies

Strong communication skills, both written and verbal; able to effectively develop materials that are appropriate for the audience

Must be a standout colleague as demonstrated through a customer qualification of a large scale/enterprise implementation with multiple work streams

A great listener with the ability to communicate with people in diverse roles

Resourceful and entrepreneurial thinker who can work through and solve problems

Possible travel of about 25%, but exact travel requirements will vary based on customer

Experience will be evaluated based on alignment to the core competencies for the role (e.g. extracurricular leadership roles, military experience, volunteer work, etc.)
Preferred Qualifications
 
Validated results in delivering high value business outcomes using an agile approach

Shown results leading customer and/or partner success stories

Relevant Salesforce certifications and consulting experience are strongly recommended
Education: 
BS (IT Related)
Salesforce Certifications in Architecture, CPQ, Salesforce Sales.