Validation Engineer- Controlled Systems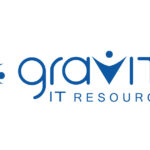 Job Title: Validation Engineer- Controlled Systems  
Job Type: Direct Hire
Location: Dayton, OH
Work Authorization: US Citizen or Green Card holder preferred, may sponsor visa candidates.
Referral bonus: +/- $1200
Our Client is a premier chassis supplier that designs and manufactures brake and suspension systems for the global transportation market. Our people, technical centers, and manufacturing plants have enabled us to bring to market a legacy of producing automotive chassis components for more than 8 decades. We are a fast paced, ever-changing organization here in Dayton Ohio and are building a winning culture by hiring the best and brightest minds in the industry.
Gravity is currently hiring a Controlled Systems Validation Engineer. If you meet the requirements, and believe you have a passion for making a real difference in an industry, we would like to hear from you.
Job Responsibilities
Design specific tests to meet the needs of the product development and validation activities in accordance with company and customer requirements.

Flow down customer requirements (SOR) into validation plans

Design test equipment configurations to meet the needs of product development.

Analyze test data to confirm product viability and perform basic statistical analysis.

Review test results, give feedback, and partner with the Product Development Team to resolve product issues and determine next steps.

Serve as liaison between the Product Development Team and the Test & Validation Lab Team

Document system software and hardware as required.
Required Qualifications
B.S. degree in Mechanical Engineering, Electrical Engineering or equivalent

Minimum 3 years of relevant experience

Understanding of basic mechanical systems

Strong troubleshooting aptitude with a focus on test equipment

Strong knowledge of electronic controls and data acquisition systems

Experience with LabVIEW or Python software

Knowledge of sensors for integration into test systems

Ability to read and understand engineering prints/drawings, and Hydraulic Mechanizations

Hands-on experience with assembly, installation, and commissioning of equipment

Good oral and written communication skills.
Preferred Qualifications
Advanced degree in Mechanical Engineering or Electrical Engineering

5+ years of experience as a hands-on Test & Validation Engineer, or Applications Engineer

Ability to develop software to Control the test equipment and collect required data

Understanding of pneumatic/hydraulic fluid flow control.

Experience in National Instruments Hardware & Software: PXI, SCXI, FPGA and C series

General knowledge of controlled chassis systems operation and functionality