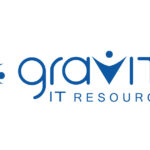 Job Title: Geotechnical Engineer
Job Type: Direct hire
Location: Hybrid – Cincinnati
Work Authorization: US Citizen or Green Card Holders
Referral Fee: +/- $2200
Overview:  
Our client is looking to add geotechnical engineers to their growing company. Under the supervision of a designated supervisor or project manager, the engineer  helps to organize and carry out field, laboratory, and technical work for a variety of projects. The individual will receive considerable practical training to supplement previously-obtained theoretical knowledge.
Job Responsibilities:
Locates, observes, and logs field borings, probes, and test pits from plan layouts.  
Participates in drilling and sampling operations using manual or power-operated hand augering equipment.  
Installs, reads, and interprets field instruments such as observation wells, inclinometers, etc.
Performs observations of field activities for compliance with project objectives and prepares reports documenting activities.  
Practices loss prevention techniques.  
Provides liaison with subcontractors, suppliers, and client representatives to achieve satisfactory field operations.  
Is responsible for alerting the project leader or supervisor of difficulties encountered, cost and time overruns, changes in scope requested by the client, potential liability exposure, or any other matter pertinent to the satisfactory completion of the project.  
Projects a positive image of the Firm in all professional/personal contacts.  
Performs other duties as requested.
Qualifications:
Bachelor's degree in Engineering
Engineer-in-Training Certificate for engineering candidates preferred
Must have an education background as indicated, with a strong work ethic and the ability to assess and react to project situations.
An ability to travel 10-30% depending on project needs.
Good oral and written communication skills, including good technical writing capabilities.
An ability for accuracy and detail in performing technical observations and analyses.