Oracle HCM Functional Analyst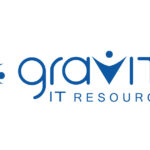 JOB DESCRIPTION
As a member of the Information Technology Team, your focus is to support IT and all of the employees by analyzing HCM configuration related inquiries that come in to the team. This involves reviewing, evaluating and proposing appropriate solutions that come through inquires received by the HR or IT teams, Help Desk or via other users. The ideal candidate for this Senior Developer role is a self-starter with strong critical thinking and technical knowledge of the Oracle HCM Cloud system. This position will also serve as a resource for reconfiguration, training, questions, escalations, problem solving, issues resolution, requirement gathering/documentation and facilitate business process improvement.
Drive HR Technology implementations through planning, process design, configuration and user-acceptance testing.
Job duties are varied and complex, needing independent judgment. May have project lead role.
Define and build enhancements to HR processes and align HR function to business objectives.
Administers and communicates to the IT team Oracle regards to plan options, enrollment, and policy features.
Assists with employee eligibility and claim issues reported by the Help Desk or the Business team.
Assists in implementation of annual open enrollment.
Work on new projects related to new or changes in policies, procedures or required system design changes.
Perform analysis of new offerings, coordination of vendors and providers.
Support and assist with implementation of interfaces that send benefits to vendors that support our multiple products.
Will interface with Oracle web tools to support payroll, benefit and other modules.
Completes own role largely independently within defined policies and procedures set.
QUALIFICATIONS
Minimum 5 years' Oracle developer experience.
Minimum 5 years' in a Functional Lead Role (EBS/Oracle HCM Fusion/PeopleSoft – Preferably Fusion).
Strong verbal and written communication skills in partnering with Oracle technical support, HR, and vendors/providers.
Ability to run and create standard reports for use by operations analysts).
Familiar with cloud-based (Oracle) process and work flow for documenting Service requests.
Ability to navigate within automated systems and proficiency in Outlook, Word and Excel.
Demonstrates ability to learn new and often complex business systems quickly and effectively.
Demonstrates a thorough ability and/or a proven record of success with performing in structured, controlled production systems environment, possessing the ability to handle and prioritize multiple tasks in a fast-paced team environment.
Demonstrates thorough knowledge of Oracle HCM Cloud technical and application architecture, including a proven record of successfully completing at least 1 full life-cycle implementation.
Strong knowledge of system capabilities and the ability to develop solutions to improve workflow and eliminate bottlenecks.
Has detailed knowledge of payroll and benefits Oracle Modules however knowledge and experience across other Oracle Cloud modules will be preferred.
Excellent listener and can ask good questions so as to learn customer needs
Must have experience in creating and modifying fast formulas.
Works well under pressure and is able to handle multiple demands and competing priorities, as well as able to meet specific deadlines
Works with confidence, uses excellent judgment and understands when to bring in other resources when necessary.
Excellent research and problem solving skills.
Effectively manages time and priorities to meet service levels.
Self-motivated, focused, and driven to achieve goals.
Exercises judgment, initiative, and discretion when providing solutions to IT.
EDUCATION
A. or B.S. in Information Technology or equivalent experience preferred but not required
Strong Preference for a Certified Oracle Engineer or Product Specialist.
SPECIAL INSTRUCTIONS TO CANDIDATES