Platform Systems Engineer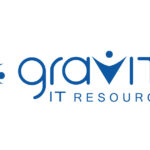 Job Title: Platform Systems Engineer
Location: Charlotte, NC 
Job-Type: Perm
Referral Fee: +/- $1000
Employment Eligibility: Gravity cannot transfer nor sponsor a work visa for this position. Applicants must be eligible to work in the U.S. for any employer directly (we are not open to contract or "corp to corp" agreements).
Employment Eligibility: Gravity will consider US Citizens, Green Card Holders and those with full-time US Employment Authorization (H-1B Candidates).  We are also open to contract or "corp to corp" agreements for highly qualified candidates.
Position Overview:
Gravity is looking for Platform Systems Engineer to spearhead our client's backend infrastructure support efforts.
The successful candidate will possess experience creating stable platforms for applications to run. Comprehensive knowledge of storage, Windows Server, and VMware are also required.
Our client is a leading insurance distributor, bringing a global network to deliver creative solutions to their client's insurance challenges. This organization offers a collaborative culture that has proven to enhance careers and has allowed them to attract top talent nationally. 
Duties & Responsibilities:
· Take ownership for all backend infrastructure of the system, ensuring it runs smoothly
· Handle IT support escalations past the help desk to assist infrastructure issues
· Work closely with internal applications to check performance and foresee problems in the system
· Research and develop new technology solutions to optimize and improve corporate IT infrastructure
· Ascertain areas or strategic improvement related to IT infrastructure
Required Experience & Skills:
· 3+ years working with storage platforms such as: NetApp FAS/OnTap, Solidfire, Pure Storage
· 3+ years working with Window Server Platform (Active Directory, DHCP, DNS, Powershell)
· 3+ years working with VMware vSphere and vRealize suite
· 3+ years working with Citrix XenApp and XenDesktop
·  Ability to accomodate 10% of travel into your schedule