IT Manager, Commerce Platform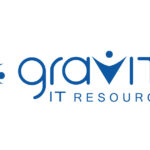 The Commerce Platform Manager will lead a team responsible for the HCL Commerce platform used within the customer experience team across multiple divisions.  This role will define and set expectations for applications, technologies, and tools associated with the platform; enable and support the platform for development by utilizing existing processes, pipelines, and infrastructure; and provide management and configuration of related applications, APIs, and tools/systems.  The manager will have a broad range of technical knowledge, will manage a team that supports multiple initiatives, and will provide consultative technical leadership across the organization; from strategic decision making, to project planning, to governance and oversight.  This position will work closely with others to share knowledge of the platform via collaborative meetings, documentation, and formal presentations.
Essential Functions
Strategy and Planning
Provide strategic, technical, and operational expertise and leadership in support of business and IT activities.
Define and enhance methodologies and processes for application life cycle management in line with best practices and from practical experience of continuous improvement.
Benchmark, analyze, and make recommendation for improving current methods and practices.
Serve as a bridge between development, infrastructure, and business-focused teams, facilitating understanding and brokering agreements to shared goals through collaboration.
Manage relationships with vendors and service providers so that they deliver cost-effective solutions which meet the needs of the organization.
Ensure a detailed succession plan is in place to ensure sufficient staff depth is in place to meet the needs of the business.
Determine staffing and skills requirements for the team.
Acquisition and Deployment
Onboard new applications and define processes, version applications, build applications, define code repository standards, utilize CI/CD pipelines for deployment, dependency management, manage cache invalidation workflows, collaborate with Release Management team for deployments.
Ensure applications are running and available, profile applications for code quality, secure applications through patching and scanning (dynamic & static), ensure application performance meets requirements, manage cache policies, monitor application health and wellness checks; collaborate with infrastructure platform team.
Triage application-related incidents, collaborate with the Incident Management team, collaborate with development teams, review application logs, apply vendor-provided patches as needed, perform application upgrades, ensure applications are on supported platforms, sunset legacy applications as needed, handle application lifecycle management.
Management of database DDL, data, and config changes, movement of data between systems, including between different environments of the same application; data loads into the application, reports generated on the data outside the application, advise development teams on data design, format, and storage.
Operational Management
Provide guidance on standards and implementation requirements for supported applications.
Manage architectural designs and standards for implemented platforms.
Leverage reference architectures, system models, use case scenarios, workflow diagrams, and data models to provide direction and guidance to IT teams.
Communicate and enforce system standards and solution review processes.
Manage operational support staff on-call rotation.
Mentor and/or provide guidance to all members of the team.
Create and maintain development plans for each team member, including training, skills assessment, career planning, and goal planning.
Conduct activities like staffing, performance and resource management, and strategic direction of the team.
Incidental Functions
Lead departmental or divisional meetings as requested.
Prepare and lead presentations as requested.
Research or prototype new tools and/or technologies.
Assist with other projects as may be required to contribute to the efficiency and effectiveness of the group and other business/technical entities.
Manage vendor partners as needed.
On-boarding and off-boarding of contractors and other temporary staff as needed.
Participate in hiring activities and fulfilling affirmative action obligations and ensuring compliance with the equal employment opportunity policy.
Minimal Travel is required
Work outside the standard office 7.5-hour workday as required.
Position Requirements
Formal Education & Certification
Bachelor's degree (or foreign equivalent) in a Computer Science, Computer Engineering, or Information Technology field of study (e.g., Information Technology, Electronics and Instrumentation Engineering, Computer Systems Management, Mathematics) or in lieu of a degree, at least 12 years of education and/or experience in the field of Computer Science, Computer Engineering, or Information Technology.
Knowledge & Experience
10 years IT experience.
4 years of management experience with direct reports
4 years of experience working with E-Commerce systems and platforms.
Experience managing a team, assigning tasks, managing tasks, delegating of work duties, leading technical area of large-scale implementations.
Experience with the design, implementation, deployment, automation, and support of web solutions in a primarily cloud-based environment.
Strong platform/application product knowledge and ability to understand customer's needs.
Proven experience effectively communicating to business domain stakeholders and technical staff.
Experience translating business requirements into system configuration.
Experience with providing guidance on configuration and development standards to improve consistency.
Good understanding of DNS, load balancing, and networking concepts.
Good understanding of Linux/Unix and command line tools.
Preferred Knowledge & Experience
Experience with HCL Commerce or IBM Websphere Commerce.
Experience with CI/CD, automation in building, testing and deployment of applications, integration with QA automation.
Experience automating processes to ensure secure, scalable, and repeatable work across software development and infrastructure.
Experience in project management and/or substantial exposure to project-based work structures.
Experience designing, executing, and supporting enterprise IT solutions
Experience building, deploying, and/or managing containers and container orchestration.
Experience with microservices architecture and microservices principles.
Exposure to release management and versioning for application builds & deployments.
Exposure to application security technologies and approaches.
Exposure to Application Performance Management systems (Dynatrace or similar).
Knowledge of applicable data privacy practices and laws.