Treasury Financial Analyst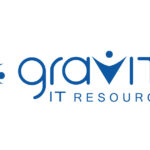 Title: Treasury Financial Analyst
Job Type: 6-month contract
Location: Weston, FL (hybrid 2 days onsite)
Shift: 9-6 EST. (no overtime expected)
Employment Eligibility: Gravity cannot transfer nor sponsor a work visa for this position. Applicants must be eligible to work in the U.S. for any employer directly (we are not open to contract or "corp to corp" agreements).
Our client is a leading developer of cloud, SaaS Human Capital Management (HCM) software. They have a "People First" culture and have been ranked as the #8 in Fortune Magazine's "Top 100 Companies to work For" and the #1 Software company to work for by Great Places to Work.
Job Summary:
The Treasury Financial Analyst is a key member of the Capital Markets team within the Corporate Treasury department responsible for performing various global cash, investment, float income and yield forecast modeling and reporting, ad?hoc reporting, investment management and analysis, debt financing, monitoring capital markets, financial analysis, variance analysis, managing ACH operating exposure limits and management reporting. This position reports to the Manager, Capital Markets.  
Primary/Essential Duties and Key Responsibilities:  
· Responsible for management and further development of various cash and investment float income forecast models, schedules, dashboards and monthly, quarterly reporting for multiple entities globally
· Assist with the administration of the debt portfolio and revolving credit facility, calculation and reporting of financial debt covenant compliance and amortization
· Responsible for financial statement analysis, related calculation, and evaluation of key financial ratios to consistently ensure compliance with covenants
· Manage investment float income and yield forecast models for multiple entities  
· Maintain long?term investment portfolio amortization schedules and mark?to?market calculations
· Manage investment portfolio, understand the corporate Investment Policy, allowable security types, tenor, and counterparty credit ratings criteria, while ensuring related compliance
· Monitor capital markets and economy for key indicators of Federal Reserve interest rate movements, research US and global economic forecasts and industry reports to build scenarios into investment and debt forecast models
· Monitor various interest rates to ensure that current investment selections are optimal, while determining the most favorable tenor of the yield benchmark (SOFR) contracts for debt
· Perform various financial scenario modeling, what?if analysis, stress testing and ad?hoc reporting for Management
· Manage and perform the calculations for multiple cash flow forecast models utilizing the direct and indirect methods. Convert large data sets into concise usable information for cash liquidity management and reporting to Sr Management and BOD
· Perform various financial analysis to include actual vs forecast variance analysis, explanation, reporting, identifying trends and key drivers
· Establish and monitor KPIs and metric reporting to evaluate overall performance of forecasts
· Maintain ACH operating exposure limit maximum utilization forecast model. Make recommendations on optimal ACH limits and allocation among banks
· Work closely and collaborate with FP&A to deliver various forecasts and variance analysis
Required Qualifications: Knowledge, Skills, and Abilities
· Bachelor's degree in Finance, Accounting or Economics
· Minimum of 5 years of experience in Corporate Treasury, Corporate Finance and/or FP&A performing forecast modeling and variance analysis for cash, investments, balance sheet, and/or P&L, debt management and amortization schedules, investment portfolio management, analyzing capital markets and key economic indicators, and ad?hoc financial/management reporting
· Knowledge of debt covenant compliance, debt financing, credit agreements and related terminology
· Thorough understanding of financial markets, various investment vehicles, interest rates and economic effects
· Experience with investment management and analysis, financial analysis, bank and investment data reporting
· Advanced working knowledge in Microsoft Excel and financial modeling techniques utilizing probability, statistics, and data manipulation
· Proficient in analyzing financial statements, calculating key financial ratios and performing detailed analyses
· Proficiency in Power BI, Tableau or similar Data Analytics and Business Intelligence tools
· Effective communication skills including the ability to organize, prepare and present financial reports and analysis to Management
· Possess analytical, critical?thinking, and problem?solving skills
· Forecasting, Planning or Reporting system experience (IBM Cognos TM1 or similar system)
Preferred Qualifications:
· Treasury Management System (TMS) experience is a plus
· Microsoft Dynamics 365 or other ERP system experience is a plus