Network Engineer (Wireless)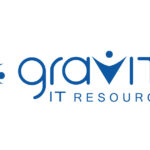 6-8 month term (could be up to a year but still to early to determine that)
Candidate should have prior experience with Cisco (wireless & networking), Fortinet & Aruba wireless.
Candidate can be remote but local to Central NJ region is preferred. Previous Healthcare experience also preferred.
Wireless Network Engineer Qty:  1    
Wireless network installation and configuration of Aruba wireless access points, and controllers. This includes configuring network parameters, security settings, and authentication mechanisms using Aruba Clearpass 

Planning and optimization using Aruba Airwave and Ekahau

Monitor wireless network performance, analyze traffic patterns, and identify and resolve performance issues

Diagnose and resolve wireless connectivity problems, signal interference, or performance degradation by analyzing network logs, performing packet captures, and utilizing spectrum analyzers or wireless diagnostic tools.

Create and maintain documentation related to the wireless network, including network diagrams, configuration files, wireless coverage maps, and inventory of wireless devices.

Ability to work in a team environment, collaborating with other IT professionals. 

Strong teamwork and communication skills are critical

Full-time, on-site required.  Mainly at HUMC campus but possibly elsewhere.  

Estimate 8-month duration; start date ASAP but no later then 8/15/23