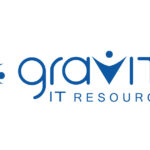 Position Description Summary:
The Operations Manager is responsible for production-related communication flow and coordination between all company resources committed to each company product.
Essential Function(s) of the Position:
The duties listed below are intended only as illustrations of the various types of work that may be performed.  The omission of specific statements of duties does not exclude them from the position if the work is similar, related or a logical assignment to the level and/or class of this position. 
 
Provide leadership for the day to day operations of the Inventory, Production and Remanufacturing departments while maintaining focus on the company's strategic goals.

Analyze and monitor all Inventory related reporting to ensure continuous progress is being made to reach goals.

Establish performance goals and objectives for all department employees and monitor performance on a monthly basis.

Monitor and control inventory to achieve an inventory accuracy of 90% and higher.

Hire, train, develop and mentor all Inventory, Production and Remanufacturing department employees.

Conduct departmental meetings with employees to develop short and long term strategies and tactics for the achievement of the HPS Strategic Objective.

Conduct bi-weekly individual meetings with employees to review performance, solicit input and to provide coaching and mentoring.

Enforce all HPS systems and procedures. Utilize departmental personnel to meet the material needs of our customers.

Ensure inventory is stored efficiently and correctly to maximize storage space and minimize any potential damages to parts.

Oversee and monitor all painting activity. Ensure that units are painted to specifications and processed immediately upon receipt.

Oversee and monitor all shipping and receiving activity.

Schedule and monitor all daily cycle counting. Investigate discrepancies.

Make all inventory adjustments.

Perform annual physical inventory

Ensure that all Reman Parts are received in as received from the Reman Department.

Ensure that all incoming shipments are processed immediately

Maintain control of accessibility to the Inventory Cribs (Inventory Personnel only)

Maintain issues log that will be communicated with employees bi-weekly.

Process all Parts Requisition Forms.

Participate in weekly meeting with General Manager to review performance and output; as well as any department issues.

Ensure that the Inventory department meets the organization and cleanliness standards of HPS.

Complete and provide an exception report / root cause analysis report as needed by the General Manager and/or President.

Create, maintain, revise and implement standard operating procedures for the Inventory, Production and Remanufacturing Departments.

Monitor, revise and refine all team position contracts.

Update all required inventory metrics.

Ensure the Inventory Team members are meeting productivity standards on a daily basis.

Ensure that all customer orders are shipped daily and that outbound freight shipments are scheduled appropriately each morning as required. Monitor throughout the day.

Ensure that all employees use the Order Tracking System properly for all daily orders.

Ensure all RTS items that have been processed by the customer service manager are put away immediately after receipt of paperwork.

Schedule pickup of parts when needed

Design, document and implement new systems as needed within the Production and Remanufacturing departments.

Continuously improve the efficiency, quality and profitability through the improvement of existing systems.

Plan and implement weekly work schedules.

Ensure the Production, Inventory and remanufacturing departments have the necessary resources and that they are functioning properly and being appropriately utilized.

Ensure the proper assembly and conversion of pumps, motors, valves, and sub assemblies to order.

Evaluate all CIA's / RMA's and deliver results to Customer Service

Inspect and approve all customer builds and stock units.

Ensure that all pumps, motors, valves, and sub-assemblies to order are tested thoroughly and meet HPS testing standards.

Create and maintain assembly and testing procedures

Maintain organized storage system for test records.

Provide technical support to customers and support to customer service as needed.

Assist in quoting as needed

Cross train all employees on assembly, testing systems and procedures

Participate as a member of the HPS Leadership Team.

Develop performance standards and measure results for the Remanufacturing department.

Approve all Remanufacturing department purchase requests.

Complete at a minimum 95% of work orders weekly on time and checked in to finished inventory.

Increase output with a goal of processing 200 work orders weekly. Provide weekly report General Manager outlining status of all work orders.

Ensure the performance of all Reman processing equipment through Preventive Maintenance. All equipment will have PM Tasks performed on time as defined per the requirements of the PM.

Approve all department time off and vacation requests in compliance with HPS requirements.

Provide all overtime requests to the General Manager if overtime is deemed necessary identifying the tasks needing to be completed and the benefit thereof.

Ensure quality of remanufactured parts thru rigorous inspections ensuring that quality meets the requirements of the process sheets.

Ensure that parts required for jobs are prioritized and completed as quickly as possible without effecting quality.

Other duties as assigned.
Education/Experience
Minimum of 2 year College degree in related field.

5 – 7 years of work experience in related position.
Knowledge, Skills and Abilities:
Knowledge of raw materials, production processes, quality control, costs, and other techniques for maximizing the effective manufacture and distribution of goods.

Knowledge of machines and tools, including their designs, uses, repair, and maintenance.

Knowledge of business and management principles involved in strategic planning, resource allocation, human resources modeling, leadership technique, production methods, and coordination of people and resources.

Knowledge of principles and procedures for personnel recruitment, selection, training, compensation and benefits, labor relations and negotiation, and personnel information systems.

Knowledge of principles and methods for curriculum and training design, teaching and instruction for individuals and groups, and the measurement of training effects.

Giving full attention to what other people are saying, taking time to understand the points being made, asking questions as appropriate, and not interrupting at inappropriate times.

Using logic and reasoning to identify the strengths and weaknesses of alternative solutions, conclusions or approaches to problems.

Motivating, developing, and directing people as they work, identifying the best people for the job.

Considering the relative costs and benefits of potential actions to choose the most appropriate one.

Conducting tests and inspections of products, services, or processes to evaluate quality or performance.

The ability to apply general rules to specific problems to produce answers that make sense.
Equipment, Machinery, Tools and Vehicles Used:
Hi-Lo Machine

Company Vehicle
Physical Demands:
The physical demands described here are representative of those that must be me by an employee to successfully perform the essential functions of this position.  Reasonable accommodations may be made to enable individuals with disabilities to perform the essential functions of this position. 
While performing the duties of this job, the employee is regularly required to stand; walk; and use hands to finger, handle, or feel. The employee frequently is required to talk or hear. The employee is occasionally required to sit; reach with hands and arms; climb or balance; stoop, kneel, crouch, or crawl; and taste or smell. The employee must frequently lift and/or move up to 50 pounds and occasionally lift and/or move more than 75 pounds. Specific vision abilities required by this job include close vision, distance vision, peripheral vision, depth perception, and ability to adjust focus.
Working Conditions:
The work environment characteristics described here are representative of those an employee encounters while performing the essential functions of this position.  Reasonable accommodations may be made to enable individuals with disabilities to perform the essential functions of this position.
Employees work under typical warehouse conditions where the noise level is moderately noisy.  The employee may be occasionally exposed to dust or to dusty environments.
Reporting Relationships:
This position reports directly to the General Manager.
Supervisory Responsibility:
Inventory Staff, Production Staff and Remanufacturing Staff.