Healthcare Product Solutions Specialist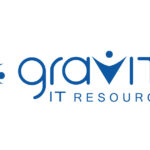 We are looking for a Healthcare Product Solutions Specialist to join our pre sale activities. As a specialist in Healthcare Solutions you will play a crucial role in the sales process, working closely with our Sales Directors and Product Managers to evaluate how our client can provide cutting-edge solutions to clients seeking healthcare affordability. You will serve as a trusted advisor and subject matter expert to prospective clients, creating dynamic solution documents and scopes of work for specific use cases. Your role will also involve bridging the gap between technical solutions and business value for customers.
Responsibilities
Conduct client qualification and discovery calls with Sales Directors
Understand prospect motivations to buy our client's product and how to best convey its value
Lead discovery with prospects to understand data, technical and use case needs
Create solution documentation (internal and external) to include use case, product, data and technical requirements 
Lead solution demonstrations with the appropriate preparation to include use case nuances which may vary on a prospect-by-prospect basis
Develop win strategies with the sales team to help acquire business and accelerate sales processes
Create impactful presentations and present in a dynamic, clear and engaging manner
Develop trust and confidence with prospective clients
Support the Commercial team with taking ownership of the solutioning process /  questions and own documentation to include RFP / RFI.
Deliver product feedback and new requirements based on your experiences in the field
Facilitate / document thorough discovery process and collaborate with the Implementation team for smooth client handovers advanced revenue recognition
Develop qualification criteria for new prospects that properly fit our client's solution
Requirements
A minimum of 5 years of relevant experience
A solid understanding of the healthcare ecosystem and in-depth understanding of cloud-based healthcare solutions
Exceptional project management and presentation skills
Experience in creating scope of work documents, solutions presentations and delivering demos for clients.
Comfortable working independently and collaboratively in a startup environment
Experience in the billing domains of healthcare – an advantage
If you are passionate about developing solutions, engaging with customers, driving business outcomes and creating a meaningful impact on patient lives, we encourage you to apply today!