General Network Engineer (Palo Alto / Fortinet)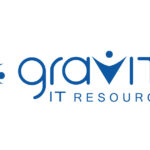 General Network Engineer with a focus on Palo Alto and Fortinet firewalls
 
Knowledge and experience managing the following firewall platforms, Palo Alto including Panorama, Fortigate including Fortimanager.
Configure and deploy new firewall installations, both standalone and HA clusters, to support ongoing project needs.
Managing firewall policies as approved by the Cybersecurity team and following up when discrepancies arise.
Troubleshooting reported issues and concerns via the CLI's of the Firewall platforms when required.
Opening tickets and working with the firewall vendors to resolve issues when necessary.
Firewall software and patch management.
Serve as a subject matter expert in coordinating and troubleshooting with customers, other infrastructure support activities and business units as required.
Develop network documentation of security infrastructure.
Building and supporting site-to-site VPN tunnels on the listed platforms.
Researching and scheduling VPN tunnel migrations from Fortigate to Palo Alto in cooperation with 3rd party vendors and the end user community involved.
Collaborate with IT staff on projects and initiatives.
Familiar with Palo Alto NGFW features and using them