Sr. Enterprise Product Architect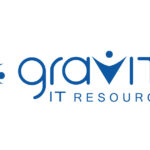 Job TItle: Sr. Enterprise Product Architect
Job Type: Direct Hire 
Location: Cincinnati, Detroit, remote option 
Work Authorization: US Citizen or Green Card Holder only, will no sponsor Visas. 
Referral Fee: +/- 4000
Overview: 
As a Product Architect, you will own the blueprint and design for Commercial stream. Participate in blue printing and fit-gap assessment workouts and design the solution. Work with other Product Architects across multiple parallel initiatives/deployments/implementations. Lead the domain technical and business discussions. Participate in the EA (Enterprise Architecture) governance model for the respective stream. Should possess experience in SAP ERP implementations and Vistex hands on experience.
Job Duties and Responsibilities: 
 
Assists in the analysis, design and development of a roadmap and implementation based upon a current vs. future state in a cohesive
architecture viewpoint.
Gathers and analyzes data and develops architectural requirements at project level.
Contributes to the development of project and data delivery platforms that are service-oriented with reusable components
across teams (multiple teams) that can be orchestrated together into different methods for different businesses.
Researches and evaluates emerging technology, industry and market trends to assist in project development and/or
operational support activities.
Identifies standard solutions and reduce customization.
Drive process harmonization and simplification.
Work with cross-functional teams and other Global Product Architects and Product Owners to deliver features and products.
Engage with business process owners and stakeholders to understand their goals and motivating factors.
Demonstrate ability to influence customers and product managers through credible knowledge and experience, persuasion and influencing skills
Basic Qualifications:
Bachelor's Degree in Computer Science or in "STEM" Majors (Science, Technology, Engineering)
Minimum of 10 plus years of professional experience in SAP, including at least 5 years in SAP SD and Vistex.
Eligibility Requirement:
Legal authorization to work in the U.S. is required. We will not sponsor individuals for employment visa, now or in the future, for this job.
Desired Characteristics:
Process knowledge in services business preferably in aerospace industry
Demonstrated ability to quickly understand new concepts and analyze system deficiencies
Passionate about security and the quality of the applications they support
Organized, thorough, and detail oriented
Collaborates well with others to solve problems and actively incorporates input from various sources
Eager to learn, shares ideas, encourages and accepts feedback well
Strong analytical skills – strong problem solving skills, communicates in a clear and succinct manner and effectively evaluates information /
data to make decisions; anticipates obstacles and develops plans to resolve
Interested in current and emerging technologies
Strong ABAP, PI/PO skills.
Demonstrated customer focus – evaluates decisions through the eyes of the customer; builds strong customer relationships and creates
processes from the customer's viewpoint
Experience working with an off-shore development team
High level of energy and enthusiasm, with the ability to thrive in a dynamic, fast-paced setting