Enterprise Technical Services Lead Developer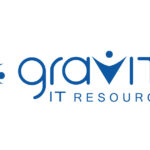 The Enterprise Technical Services Lead Developer role will be responsible for designing, developing, and delivering enterprise-scale technical solutions. The Enterprise Technical Services Lead Developer role will align with our business operating segment Digital IT – Architecture Experience Digital Platform Services (AEDPS). This role helps to drive complex application development and implement technical solutions that align with business requirements and meet quality & performance standards with an agile mindset. The incumbent acts as a key resource in the development of enterprise-scale API's. This position provides technical consulting to management, business users, and technical associates and works closely with other developers as a mentor.
This role requires someone who is passionate about technology and has a track record of delivering high-quality solutions in a fast-paced environment. The ideal candidate will have a strong technical background in API design and development, The incumbent is expected to be a consistently reliable technical professional that can handle all job responsibilities autonomously, while executing at the highest level. The role collaborates with engineers and architects to lead continuous improvement initiatives. This position works closely with the product management team, DevOps, and other stakeholders as part of several development teams working together across various US locations.
 
Essential Functions
Strategy & Planning
Work closely with stakeholders to develop and maintain the organization's technical strategy and roadmap.

Develop and maintain technical standards and best practices for the organization.

Work with DevOps team during technical spikes and determine appropriate architecture for new features.

Evaluate emerging technologies and assess their potential impact on the organization's technical landscape.

Collaborate with other members of the technical team to ensure that technical solutions are consistent and meet quality standards.

Develop and maintain technical documentation, including architecture diagrams, system specifications, and user guides.
Ensure that all technical solutions align with overall IT strategy and roadmap.
 
Acquisition & Deployment
Perform complex programming assignments requiring an advanced aptitude of established programming standards, methods, and best practices.

Managing the deployment of new services and updates to ensure minimal disruption to services.

Developing and implementing processes and procedures for deploying and managing technology solutions, including configuration, testing, and deployment.

Overseeing the deployment of technology solutions, ensuring that they are implemented on time, within budget, and according to specifications.

Ensuring that technology solutions comply with relevant regulations and standards, including data privacy, security, and accessibility requirements.

Developing and implementing deployment strategies for services across domains.
Operational Management
Manage the day-to-day including prioritizing tasks, allocating resources, and ensuring timely delivery of quality products.

Foster development of team's cross-functional and collaborative capabilities

Monitor and maintain the performance and availability of the company's enterprise services/APIs, ensuring they meet service level agreements (SLAs) and other performance metrics.

Support and mentor team members on code quality through clean coding principles.

Implement and maintain a comprehensive test and quality assurance program to ensure the delivery of high-quality software products.
Incidental Functions
Stay up to date on industry trends and best practices in order to continually improve the organization's IT systems and services.

Attend meetings with stakeholders to discuss technical solutions and provide updates on progress.

Participate in code reviews and quality assurance processes.

Make presentations to management, clients, and peer groups as requested.

Develop and maintain relationships with key vendors and partners.

Collaborate with other members of the technical team to ensure that technical solutions are consistent and meet quality standards.

Manage the deployment of new technical solutions, ensuring that they are integrated seamlessly with existing systems and processes.

Build and maintain positive relationships with vendors and other external partners.

Mentor and coach junior members of the IT team. are aligned with business needs.

Perform other duties as assigned by upper management.

Minimal travel required (domestic and international)

Working outside the standard office 7.5-hour workday may be required.
Position Requirements
Formal Education & Certification
Bachelor's

degree (or foreign equivalent) in a Computer Science, Computer Engineering, or Information Technology field of study (e.g., Information Technology, Electronics and Instrumentation Engineering, Computer Systems Management, Mathematics) or equivalent experience.
Knowledge & Experience
8+ years of IT experience.

6+ years of experience in software development and management

4+ years of experience in design, develop and deploy cloud native applications using modern development methodologies, such as Agile and DevOps, and technologies such as Kubernetes, Docker, and artifactory.

3+ years of experience in any cloud platforms such as Azure, AWS, GCP.

3+ years of experience in any of the API Management solutions like Azure API Management

Proficient in programming languages such as Java, .Net, Python, and/or Go, as well as experience with RESTful APIs and microservices architectures.

Familiarity with infrastructure-as-code tools such as Terraform or CloudFormation, and experience with continuous integration/continuous deployment (CI/CD) pipelines.
Preferred qualifications:
Knowledgeable about cloud native security, including network security, identity and access management, and data protection.

Experience in project management tools such as JIRA.