Technical Project Manager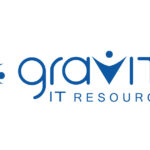 Technical Project Manager (TPM)
Key Assets to be developed and maintained during course of engagement:
Project plan and timeline for the application upgrade.

Risk assessment and mitigation strategy.

Resource allocation and coordination plan.

Regular progress reports and status updates.

Documentation of technical requirements and specifications.

Quality assurance and testing plan.

Implementation strategy and support during deployment.
Key Responsibilities:
Lead the overall project management efforts, ensuring adherence to timelines, budget, and quality standards.

Collaborate with cross-functional teams, including developers, testers, and stakeholders, to define project scope, objectives, and deliverables.

Develop a comprehensive project plan, including milestones, tasks, dependencies, and resource requirements.

Identify and mitigate project risks and issues, proactively addressing any obstacles that may arise.

Facilitate effective communication and collaboration between team members and stakeholders, ensuring clear expectations and regular updates.

Monitor project progress and provide regular status reports to the project stakeholders.

Ensure the successful completion of the application rewrite within the defined timeline and budget, meeting the specified requirements and quality standards.
Qualifications and Experience Required of TPM:
Proven experience as a Technical Program Manager or in a similar role, with a strong track record of successfully managing complex technical projects.

In-depth knowledge of software development methodologies and practices, particularly in Windows client-server application development.

Strong understanding of project management principles and best practices.

Excellent communication and interpersonal skills, with the ability to effectively collaborate with diverse teams and stakeholders.

Demonstrated problem-solving and decision-making abilities, with a focus on achieving project objectives.

Familiarity with relevant technologies, tools, and frameworks used in Windows application development.

Experience with Azure DevOps and GitHub preferred.