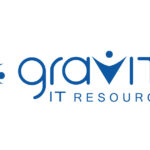 Job Title: Lawson/Infor Developer
Location: Remote
Job-Type: Contract
Employment Eligibility: Gravity cannot transfer nor sponsor a work visa for this position. Applicants must be eligible to work in the U.S. for any employer directly (we are not open to contract or "corp to corp" agreements).
Position Overview:
Gravity is looking for a mid level Lawson/Infor Developer to spearhead our client's Lawson V10 LSF environment and integration efforts.
The successful candidate will possess strong Lawson development skills. Comprehensive knowledge of LSF environment across modules are also required.
Our client delivers technology solutions that make healthcare simpler, more convenient and more affordable for people in our communities.  This client's cutting edge technology redefines the way patients interact with their healthcare provider.  This company embraces the differences in our strengths while fostering an environment of inclusion, empowerment, inspiration and courage. 
Duties & Responsibilities:
Administration, configuration, and support of an operational run, to maintain and sustain the Infor Lawson v10 LSF environment and its integrations

Assessment and planning of new business requirements for the product, development of enhancement roadmap, and oversight of maintenance processes with responsive day-to-day operational support for incident resolution

Administrative experience with one or more Infor application (FIN, SCM, MSCM), knowledge of Infor technologies and products (Infor OS, Landmark, etc) 

Develop with tools (AIX, COBOL, IPA, etc).
Required Experience & Skills:
5+ years working with Lawson/Infor (SC, GL, AP, AR, etc)
3+ years working in an on-prem environment
Lawson V11 expertise is a plus