Technical Business Analyst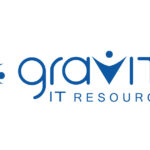 Job Title:  Technical Business Analyst
Location: Utah (Hybrid)
Job-Type: Contract to Hire
Referral Fee: $500
Employment Eligibility: Gravity cannot transfer nor sponsor a work visa for this position. Applicants must be eligible to work in the U.S. for any employer directly (we are not open to contract or "corp to corp" agreements).
Position Overview:
The Technical BA with be responsible for working with stakeholders to gather business and technical requirements and translating them into useful business requirements.  In this role, you will work with stakeholders in both IT and the business.  You will gather and prioritize technical and functional requirements on a regular basis.  You will also have a focus on back-end systems requirements where applicable. 
In this role, you will engage with business leaders and users to understand how data-driven changes to process, products, services, software and hardware can improve efficiencies and add value.  You must be able to translate and communicate those ideas to technical and non-technical staff and balance them against what's technologically feasible and financially and functionally reasonable.  You must be able to analyze and interpret data contained in reports and dashboards. The individual must be able to work with users from all levels of users to assist in implementing detailed requirements for the project and for documentation which will help mitigate the risk of the "guess work" both in the project and in future projects.
Duties & Responsibilities:
Work with team to gather and define requirements – be able to target the appropriate stakeholders, schedule time with them, and work the requirements gathering process through to completion

Create great documentation

Know when/how to schedule appropriate follow-ups based on what was learned in current meet, etc.

Get information to a point where you can turn it into requirements documentation (Business Requirements Document, Use Case, User Story, etc.)
Create mockups and data flows necessary to support analytic needs that conform to the project needs.

Develops an understanding of underlying corporate data sources and their relationships to support project success.

Analyze reporting needs and requirements. Assess current reporting in the context of strategic goals and devise plans for delivering the most appropriate reporting solutions to users.
In addition to the above duties, a Technical Business Analyst will be responsible for:
Support the data for key metrics on PMO team, specifically to assist the project's business needs and IT needs

Be able to assist with data to see where the overlap is or isn't for these projects for constant refinement.

Able to devote time to ensure the data is sound, maintaining the data

Priority to make all data points rolling in from all parts / tools and can be put into Tableau, or other similar reporting format.
Required Experience & Skills:
5+ years' experience working in a Business Analyst or similar role.

Gathering requirements from Stakeholder

Documenting requirements and understanding next steps and actions needed to be successful

Turning these requirements into requirements documentation (Business Requirements Document, Use Case, User Story, etc.)

Ability to manage multiple tasks simultaneously and react to problems quickly.

Ability to translate concepts and directions into practical solutions.

Understanding of relational database structures, multi-dimensional

Must have excellent verbal and written communication skills.

Must be a team player.
Nice to Have Experience:
 
Understanding of the financial services industry.

Familiarity with Smartsheet, Jira, Confluence and SharePoint.

Experience with dashboard design and delivery.