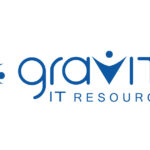 Job Title: PIM Data Analyst 
Location: Bloomington, MN
Job-Type: 12 month contract
Referral Fee: $600
Employment Eligibility: Gravity cannot transfer nor sponsor a work visa for this position. Applicants must be eligible to work in the U.S. for any employer directly (we are not open to contract or "corp to corp" agreements).
Position Overview:
Gravity is looking for PIM Data Analyst to spearhead our client's support of the organizations product data.
The successful candidate will possess 3+ years of experience working in a data analysis setting, preferably in a PIM environment. Comprehensive knowledge of stakeholder interaction, data cleanup, and eCommerce are also preferred.
Our client is a leading climate controlled solutions organization. They focus on moving refrigerated items and perishables around the world. The organization puts sustainability top of mind, working to provide these solutions while maintaining a better planet. They have made a commitment to investing in technology and staying cutting edge with the technologies they select.
Duties & Responsibilities:
· Serve as a key point of contact for the PIM implementation project, including frequent interactions with various business stakeholders
· Ensure all project attributes are complete and accurate, perform manual upload of that data into PIM system
· Follow standard work process documentation and create new guidelines as required, utilizing several enterprise systems including new PIM database
· Create reviews, approve product master change requests and ensure accuracy of data attributes
· Drive data integrity through data governance, change management, data ownership, and quality assurance
Required Experience & Skills:
· 3+ years of experience working in data collection and syndication, interfaces, and processes
· 3+ years of experience in Microsoft Excel 
· 3+ years of experience in an analytical setting working with data from different business units
· 3+ years of experience interacting with stakeholders and communicating with them
· Ability to work self directed and independently