Infrastructure Administrator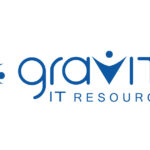 POSITION OVERVIEW: This position is on a high-performance team and requires strong administration and architecture experience in managing cloud and on-premise Integration platform services. The daily activities will involve the administration of various activities in Middleware tools for API Management, event-driven streaming platforms, message-oriented middleware, In-memory grid Hubs, custom apps, and DevOps Deployment Pipelines. The ideal candidate for this role loves to perform hands-on work, collaborates with the development team to find Integration solutions, and automate recurring tasks supporting complex integration projects.
Responsibilities
The main responsibility of the Middleware Administrator is to support the installation, configuration, planning, upgrading, problem resolution, and debugging of all Integration product environments.
Maintain high availability (HA) for critically important systems with Integration Platform Services such as MuleSoft, Talend, Cleo, Kafka, Active MQ, and Weblogic.
Day-to-day support of multiple application systems for Deployments through continuous integration / continuous delivery (CI/CD) methods.
Lead Proof of concepts of Integration solutions, and provide input to create Integration architecture for large, complex projects by aligning with the enterprise architecture.
Lead Issue resolution by collaborating with vendors and internal teams as required.
Automate middleware-related admin & maintenance tasks using scripts like Unix & Perl.
Participate in operational support activities and provide on-call support.
Qualifications
Strong Hands-on experience in installation, configuration, optimization, and troubleshooting middleware products.
Demonstrate expertise in managing one or more Software Integration technology products like Talend, Mulesoft, Weblogic, Tibco, Kafka, and Active MQ.
Working experience on CI/CD tools Maven, Jenkins, Artifactory, and Git administration to build and automate deployments in a large and complex enterprise environment.
Hands-on experience in Certificate management, security configuration, and a good understanding of industry best practices.
Experience working with REST API-based services, Event-driven streaming, and messaging systems.
Exposure to iPaas (Integration Platform as a Service) Cloud platforms is a plus.
Exposure to performance and monitoring tools to recommend performance improvements as needed.
5+ years of Admin experience with a solid focus on Middleware Technologies.
2+ years' experience with CI/CD pipelines and DevOps processes, change/Release management.
2+ years of experience in cloud services & infrastructure.
Certification on any Middleware platform or cloud certification is a plus.
Academic Qualification: 4-year degree in Information Systems plus at least 10 years of work experience or a Master's degree with 5 years of work experience.