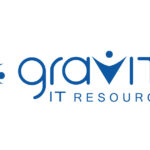 Job Title: Product Manager
Job Type: Direct Hire
Location: Cincinnati, Ohio
Work Authorization: US Citizen or Green Card Holder
Referral Fee: +/- $950
Position Summary
Follow the new product development process for associate products. Work with sales and marketing to translate customers' needs to product features and functions, capturing information in a market requirement document.
Responsibilities
Innovative and out of the box thinking for associate products.
Recommend and help develop the programs to deliver the annual sales and profit goals.
Collaboratively work with sales and marketing.
Responsible for analyzing and quickly reacting to current market conditions and competitors by introducing new products, line extensions, product improvements, price changes, and promotional activities.
Analyze sales, special programs, new products and market trends to forecast future needs. Adjust marketing plans to ensure profitability consistent with annual plans.
Works closely with Sales to secure program and product implementation.
Demonstrate knowledge of professional environment and key industry/product issues
Ensures that product launches are executed flawlessly (on time and on budget) by following the appropriate planning process.
Participates in the New Product Development process for products introduced in assigned categories.
Training of sales and customer service on products.
Occasional travel for trade shows, customer and vendor visits, and sales meetings required. Providing source data for product line communications by defining product marketing communication objectives.
Developing market share data by working with sales directors and marketing to develop product sales strategies.
Provides information for management by preparing short-term and long-term product sales forecasts and special reports and analyses, answering questions and requests.
Assist in determining product pricing by utilizing market research data; reviewing production and sales costs; anticipating volume; costing special and customized orders.
Participating in tradeshows to ensure we are reaching the target audience with the correct products and message.
Participates in webinars, podcasts and other events to promote products with internal and external customers.
Requirements
Education:
Bachelor's degree in business, engineering or a related field.
Related Experience:
Minimum of 3 – 5 years Building Material Brand Manager experience.
Job Knowledge/Skills Required:
Innovative and out the box thinking.
Product Management, People Management, Understanding the Customer, Product Development, Requirements
Analysis, Pricing and Margin, Planning, Competitive Analysis
Experience with the creative development process and program execution.
Highly organized and very strong, proven project management skills.
Able to work effectively across functions.
Enjoys a high-energy, high expectations, results-oriented environment.
Excellent interpersonal and communication skills.
Must be a self-starter and self-motivated with a strong work ethic.
Strong computer proficiency in Microsoft Office applications: Word, Excel, PowerPoint and Outlook.
Ability to handle a variety of tasks and situations in a calm and effective manner.
Attention to detail.
Excellent organizational skills.
Strong customer orientation.
Problem analysis and problem resolution at a functional level.
Strong team player.
Commitment to company values.