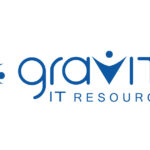 The Program Manager of Global Color Product Fulfillment will help to improve project delivery, communication, program visibility, and ensure short and long-term strategy is being met. Key duties and responsibilities include coordinating synergies between multiple technical projects, identifying improvement areas, ensuring delivery teams are properly trained and executing the SAFe framework, and developing new operating standards. In addition, the incumbent will be also responsible for assisting with planning, reporting, and budgeting. This role must be able to build deep relationships, effectively influence and communicate to a wide variety of stakeholders. This is an individual contributor role.
The Program Manager will be responsible for aligning the delivery portfolio of IT projects with the strategic objectives of the business. It will require collaboration with business and IT stakeholders and executive leadership to drive successful delivery. The manager will be responsible for organizing software delivery teams, optimizing resources within the assigned program, and ensuring continuity of communication across all stakeholders and projects teams. The Program Manager's success will be tied to the overall success of team and the projects within the Global Color Product Fulfillment portfolio.
This position requires an individual who is passionate and determined to deliver the best leadership, communication, and solutions by aligning all of the assets within the assigned area of the program to deliver maximum business value. Someone who possesses the ability to make complex decisions, has an entrepreneurial spirit, and has the strong desire for excellence will do well in this role.
 
Essential Functions
Strategy & Planning
Lead and support the vision and strategy for the program, including project investments, associated business and functional requirements necessary to achieve defined business needs.

Partner with IT development and architecture to deliver capabilities and projects against the program roadmap. Maintain line of sight into the next 6 months with majority of the focus in the 0- 3-month window. Must not lose sight of overall roadmap.

Coordinate the delivery and execution of all projects within the area of the program and prepare the team for the execution of projects.

Coordinate & facilitate SAFe training for the program, including PI Planning.

Facilitate continuous improvement to help mature delivery process in the assigned program area.

Awareness of all phases from discovery through completion including project reviews, feasibility, prioritization, initiation, execution, and long-term support for all project work related to the program.

Develop a deep knowledge of the assigned program technology and business unit, build positive relationships both horizontally and vertically.

Work closely with development managers and project managers to ensure resource allocation and forecasting for the program is appropriately staffed at all times.

Assess dependencies, risk, impact, mitigation plans while viewing all projects within the program.

Determine staffing and skills requirements.

Assist Platform and Enablement Managers by providing feedback, guidance and insight for goals, reviews, talent ratings and career development of team members

Gather, prioritize, and manage platform requirements and release dates.
Project Management & Delivery
Drive the Agile adoption across platform teams

Working knowledge of Agile concepts and demonstrated ability to work in an Agile way.

Understanding and demonstrated ability to run agile project ceremonies including sprint planning, scrums, and retro's

Responsible for tracking and managing project agile epic, feature, sprint, and story activities

Understands and conveys customers and other business stakeholders needs to the team

Champion the project to product approach

Manage multiple products, assignments, and priorities simultaneously

Coordinate with DT Product and Platform teams to request and allocate "dotted-line" resources

Coordinate with external vendor teams to manage resource assignment, performance, deliverables, timelines, budgets, and reporting

Track product financials, recommend financial decisions, and hold teams accountable to estimates

Generate product status reports and manage expectations as agreed upon with all stakeholders

Work directly with team to maintain product boards, stand-ups, and progress

Work directly with team to proactively identify capacity issues, deliverable risk, and changing requirements to resolve issues, deliver on time, on budget, and to spec
Operational Management
Implement and maintain Platform governance and delivery processes, metrics, and reporting

Facilitate product pipeline with customers and MVP opportunity roadmap and reporting

Communicate and concisely present product status to leadership
Position Requirements
Formal Education & Certification
Bachelor's Degree (or foreign equivalent) or in lieu of a degree, at least 12 years in experience in the field of Information Technology or Business (work experience or a combination of education and work experience in the field of Information Technology or Business).

Agilist certification preferred
Knowledge & Experience
10+ years IT and/or business experience.

8+ years of experience in managing cross-functional, technical projects

Well versed in Agile management concepts, methodologies, and tools

Proficient in Microsoft Office applications (PowerPoint, Word, Excel)

Proficient in Project Management applications (Jira, Confluence, etc.)

Proficient in online whiteboard and collaboration applications (Mural)

Broad exposure to technology and business strategy, operations, and development
Personal Attributes
Exceptional analytical, conceptual, and problem-solving abilities

Strong written and oral communication skills

Ability to prioritize and execute tasks independently

Ability to prioritize and execute tasks in a high-pressure environment

Ability to coordinate and work with cross-functional, collaborative, internal, and external teams

Attentive to detail with focus on accurate results

Strong business value and customer orientation

Strong collaborative spirit and interpersonal skills

Strong desire for continual education and following emerging technology trends

Comfortable with experimentation and working with new digital technologies

Creative thinker who takes pride in grasping and organizing conceptual ideas
Desire to improve knowledge and skills to grow competence and accept greater responsibilities

Ability to develop relationships across DT and business teams that foster collaboration

Ability to facilitate meetings and follow up with resulting action items

Strong commitment to inclusion and diversity