.NET Azure PaaS Developer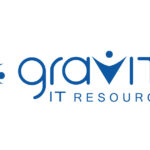 Job Title: .NET/Azure PaaS Developer
Job Type: Contract
Location: Deerfield Beach, FL
Position Overview:
Gravity is looking for .NET Developer to spearhead our client's move to the Azure PaaS cloud.
Our client is a $18B, Fortune 200 company in the automotive retailing, distribution, and services industry. They are currently ranked in the Top 20 companies to work for in the US by Fortune Magazine, Top 20 best companies for diversity and have an amazing work culture and impressive long-term growth prospects.
The successful candidate will possess 5+ years of experience as a full-stack .NET developer. A comprehensive knowledge of .NET Core, C# and SQL are required, along with some front-end skills in XML and JSON.  In addition to these skills, our client also requires .NET developers with 2 or more years of experience with Microsoft Platform as a Service (PaaS) technologies including NoSQL CosmosDB.
Duties & Responsibilities:
Enterprise level application design, engineering and development using .NET Core, C#, and Azure PaaS

Implement core REST + JSON based APIs

Accountable for escalating issues and risks through the Tech Lead / Delivery Architect

Responsible for executing on tasks as directed by the Tech Lead / Delivery Architect

Responsible for communication and raising awareness to the Tech Lead / Delivery Architect concerning

issues, risks or other items that may impede development tasks

Responsible for understanding and ensuring development standards are followed through code quality

reviews and compliance scans

Work with team members to properly define/clarify business requirements, development estimation, and

work plan finalization

Perform unit and integration testing on all developed code – Create and execute unit and integration

tests within development lifecycle

Participate in / lead implementation and support transition of completed components

Assists / responsible for task identification

Responsible for understanding of functional and technical requirements

Participate / lead design discussions

Assist other teams with troubleshooting problems that may arise from applications or integration of

various components.

Support and Troubleshooting – Assist Operations Team with any environment issues during application

deployment across Development, QA, Staging, and Production environments.

Leading and working closely alongside other developers and QA engineers throughout the software

development lifecycle

Work in a dynamic, changing environment using continuous integration

Provide technical and functional support for Microsoft Dynamics Finance and Operations in production

and non-production environments (plus)

Customize and develop different modules including AR, AP, GL, Inventory Management, Cost Accounting, Warehouse Management, Procurement and Sourcing modules (plus)
Required Experience & Skills:
2+ years PaaS implementation experience in Azure

2+ years Web Apps, API Mgmt, Logic App, Function, Service Bus experience

2+ years SQL Azure, Azure Tables, Cosmos, Azure Data Factor, Azure Data Lake

7+ years of hands-on-experience delivering solutions related to enterprise integration, APIs, service oriented architecture.

5+ years of in-depth development experience with C#/.NET

5+ years Microsoft SQL Server experience (Configuration, Administration and Tuning)

5+ years PowerShell experience (JSON, XML, other scripting an asset)

5+ years Visual Studio with Continuous Integration

2+ years Infrastructure as code

3+ years performing object-oriented design and building backend applications with REST API services

2+ years of UI development experience working with UI/UX Designers

2+ years of experience working in Agile product team environment.

1+ years of development experience working with Messaging platforms (IBM MQ, MSMQ etc)

1+ years of experience leading efforts in support of solutions using technologies such as PowerApps,

Power BI, Power Automate, and SharePoint – Plus