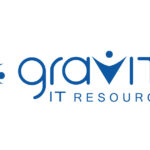 Job Title: Data Scientist/Analyst
Location: Onsite (Miramar, FL)
Job Type: Direct Hire/Permanent
Referral Fee:
Employment Eligibility: Gravity cannot transfer nor sponsor a work visa for this position. Applicants must be eligible to work in the U.S. for any employer directly 
Position Overview
The Data Resource will support the Engine Acquisition and Product Line team to streamline workflows and leverage Python, Excel Power Query and Data Visualization tools. This resource will also be responsible for data input and modeling using existing systems and models.
Our client is an international provider of commercial aviation engine material and services support.
Duties and Responsibilities
Supporting the Engine Acquisition and/or Product Line Team with various projects

Data input and financial modeling using existing models

Data query, cleansing and automation using Python and Power Query

Leverage Windows Scheduler to automate python scripts and data workloads

Prepare and present bids   

Keep current company open bids, open ops listing

Compare results vs. modeling and keep current data to enhance future modeling

Researching and analyzing the engine market for asset availability and sourcing

Work with Product line sales/marketing personnel on ad-hoc projects

Assist in the optimization of current technologies and suggestion for future modernization and optimization of database and data technology stack
Required Experience and Skills
2+ years of expreince in data science or analysis

2+ years of expreince with Python for script and workflow automation

2+ years of expreince with PowerBi or equivalent data visualization tool

2+ years of expreince using Excel, including pivot tables, V-Look-Up, Formulas, Linking/Macro, et al.

2+ years of hands-on experience in Power Query

Experience with command scripts and knowledge of file interaction

Proficiency in Microsoft Word, Outlook, and PowerPoint, Access

Ability to manage numerous time-sensitive projects with strong time management skills

Capable of gathering, analyzing, interpreting and summarizing data

Positive, energetic self-starter who will work both independently and as part of a team and has the willingness to learn

Strong organizational and good presentation skills

Success oriented, both individually and via team approach efforts

Ethical and professional