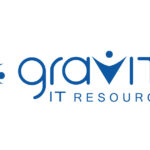 Job Title: Systems Architect
Job Type: Contract (Through 6/30/2024 with high likelihood of extension)
Job Location: Tallahassee, FL (on-site 3x a week)
Position Overview:
As the Systems Architect for our client's data center, you will lead the design and implementation of complex and secure IT infrastructure solutions. Your expertise will be crucial in ensuring the availability, performance, and security of critical government applications and data. You will collaborate with cross-functional teams and government stakeholders to deliver state-of-the-art systems that support our mission of delivering efficient and reliable services to the public.
Key Responsibilities:
Solution Design: Architect robust and scalable IT infrastructure solutions for the government data center, considering factors such as performance, security, compliance, and budget constraints.

System Integration: Collaborate with cross-functional teams to integrate various hardware and software components, ensuring seamless interoperability and optimal system performance.

Network Architecture: Design and optimize network infrastructure, including LAN, WAN, and security protocols, to ensure secure and efficient data transmission within the government data center.

Security and Compliance: Implement stringent security measures to safeguard sensitive government data, ensuring compliance with relevant regulations, standards, and best practices.

High Availability and Disaster Recovery: Develop strategies for system redundancy, failover, and disaster recovery to ensure uninterrupted service availability for critical government applications.

Performance Optimization: Monitor and analyze system performance metrics, identifying areas for optimization and implementing necessary improvements to enhance system responsiveness and efficiency.

Vendor Management: Evaluate and select technology vendors, manage vendor relationships, and ensure the procurement of high-quality hardware and software components.

Documentation: Create comprehensive technical documentation, including system architecture diagrams, specifications, configuration details, and standard operating procedures.

Risk Assessment and Mitigation: Identify potential risks and vulnerabilities within the data center environment and develop mitigation strategies to address security threats and potential downtime.
Qualifications:
Bachelor's degree in Computer Science, Information Technology, or related field (Master's degree preferred).

Proven experience as a Systems Architect, preferably within government or highly regulated environments.

In-depth knowledge of data center technologies, including server hardware, virtualization, storage solutions, networking, security, and disaster recovery.

Expertise in designing and implementing secure and compliant IT systems, adhering to relevant government regulations and standards.

Strong proficiency in system architecture design tools, network protocols, and security practices.

Excellent communication and collaboration skills to work effectively with cross-functional teams and government stakeholders.