Application Developer – Email Marketing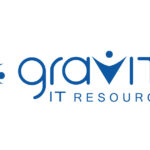 Overview
The Application Developer supports the Email Product team by designing, architecting, and developing solutions for the email platform. This team member will execute feature enhancements provided by the product owner and their stakeholders by developing and integrating best-in-class email technology and practices, optimizing the daily email operations. As the subject matter expert, you will be expected to create a strong foundation, internalize our email marketing and transactional email program, help team members develop necessary skillsets and understand campaign specialist tasks, and create operational efficiencies leveraging the tools, technology, and vendors available.
Responsibilities
Be the subject matter expert for email campaign setup & deployment for all email types.

Document technical account setup and audit tooling surrounding campaign

deployment processes.

Provide technical solutions and train analysts on custom email capabilities built by you and the product team.

Work alongside data analytics team to internalize audience file generation, daily

execution specs, audience count operations, and feeding data back in our CDM.

Own Web Analytics Connector and UTM tagging alongside Martech/Data & Analytics to provide thorough reporting on email performance.

Develop HTML/CSS templates for 3rd party platforms such as Queue-it, Narvar, and

others as needed for internal stakeholder projects

Maintain (editing, updating, QA) code snippets, email template systems using SFMC

code blocks, AMPscript, and HTML/CSS, and other markup languages as required by vendor tooling.

Liaison and work closely with SFMC partners on special projects, such as API integrations, platform setup, etc.

Create, edit, and maintain subscriber lists and data extensions.

Implement segmentation, personalization, and dynamic content.

Work with Enterprise Technology teams to manage SSL certificates, Domain,

Subdomain, DNS configurations, and send classification management in SFMC.

Optimize deployment process to respond to business needs following agile principles.

Assist digital production analysts and marketing in tracking and resolving customer

experiences issues related to campaign setup (audience files, segmentation, data) after hours.

Develop insights on customer and business dynamics through metrics and drive to

productive action.

Apply campaign performance feedback into workflow and segmentation testing.

Maintain Confluence documentation of solutions and proprietary processes as it relates to the email product at BBW.

Requires some remote on-call flexibility outside of normal office hours.

Other duties as assigned.
Minimum Qualifications
4+ years of direct experience working within digital retail operations preferred

Experience with the Scrum model and/or Agile methodologies

Proficiency with HTML/CSS for email with experience in email coding best practices and optimization for each email client

Experience with JSON, XML

Experience effectively leading teams (directly or indirectly)

Experience with an Enterprise Email Marketing Provider such as Salesforce Marketing Cloud

Experience with Atlassian products (Jira, Confluence)

Experience working with SOAP/RESTful web services

Experience with personalization and visual experience platforms (MovableInk). Familiarity with SSL certificates

Familiarity with SQL a plus

Detail-oriented with a penchant for organization and tidiness

Ability to multi-task and manage time in a fast-paced environment

Excellent written and oral communication skills, including relationship management,

presentation, facilitation, and decision support

Experience working in a large, highly matrixed, enterprise with competing priorities

across teams

A minimum of a bachelor's degree (preferred) and/or significant related experience
Preferred Qualifications
Experience with AMPscript, journey builder, automation studio, and other

proprietary SFMC technology

Familiarity with Adobe Creative Cloud Suite (Photoshop)