Client Account Coordinator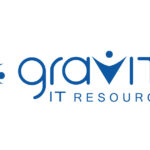 Job TItle: Client Account Coordinator
Job Type: Direct Hire 
Location: Miamisburg, Ohio
Work Authorization: US Citizen or Green Card Holder, will not sponsor visas 
Referral Fee: +/- 1000
Overview: 
 
Assist with maintaining integrity of client and matter financial data. Review and set up approved non-standard pricing arrangements.  Assist with review of New Business Intake forms with standard pricing.  Maintain timekeeper information and provide departmental administrative support.
Role and Responsibilities: 
Maintain Elite 3E Client and Matter Maintenance Records, including but not limited to: coding, set-up and notes related to pricing arrangements; address changes; currency changes; attorney responsibility changes; non-pricing notes. Close/reopen matters upon request, escalating clients or matters with expired non-standard pricing to Client Account Analyst for review.
Review and complete Elite 3E set-ups of confirmed pricing arrangements as confirmed as part of the firm's annual Rate Increase Notification/Negotiation process.
Monitor New Business Intake system. Process forms and complete set-up for all standard pricing arrangements. Complete set-up, as instructed by the Client Account Analyst or as approved by the Finance Committee, of all non-standard pricing arrangements.
Review QuickLaunch engagement letters for pricing set–up as part of the New Business Intake process, escalating non-standard arrangements for review as necessary. Review on a regular schedule status of deferrals, start-up services, and program "graduation".
Review Outside Counsel Guidelines Finance Summary and make required edits to client and matter maintenance records in Elite 3E as directed to ensure adherence to Outside Counsel Guidelines (OCGs) and any negotiated rate agreements.
Submit timekeepers for approval in client e-billing systems both as part of the Annual Rate Process as well as on an ad hoc basis.
Monitors Client-Matter Setups mailbox and departmental hotline to ensure requests are handled on a timely basis. 
Assists the Client Account Specialists with processing proformas, write-offs, prepares and edits invoices, and generates reminder statements for assigned clients and billing attorneys using Elite 3E.
Pull cost receipts for clients that require the cost backup to accompany the invoice.
Provide administrative and organizational support to department as necessary.
Contributes to the Firm's ServiceMatters initiative to consistently improve its image internally and externally. Displays professionalism, quality service and a "can do" attitude to internal members/departments of the Firm as well as external clients and vendors via electronic and print correspondence, over the telephone and in-person.
Required Skills
Strong organizational skills and ability to multitask.
Strong communication skills – oral and written.
Demonstrated ability to effectively use PC-based and on-line technology, spreadsheet, database, and presentation software.
Excellent interpersonal skills, as necessary to work effectively with people at all levels both internally and externally.
Required Experience
Education:
High school diploma required.  BA/BS preferred.
Experience:
Minimum two years' office experience required; professional services or legal industry preferred. Relevant education may be considered in lieu of experience.
Upon joining the firm new hires will go through our onboarding program and be paired with a staff mentor to help them acclimate to the firm. Additionally, there will be opportunities for new employees to take advantage of training and development, public service, and diversity and inclusion programs.