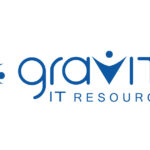 Job Title: Database Specialist
Job Type: Direct Hire
Location: Miamisburg, Ohio
Work Authorization: US Citizen or Green Card Holder, will not sponsor visas
Referral Fee: +/- 1000
Overview: 
The Database Processing Specialist is responsible for helping to support technology solutions for the firm's attorneys and their clients. Many of these responsibilities involve routine, manual processes that must be performed to keep systems operating efficiently and client relationships running smoothly. Some of these responsibilities are freestanding and assigned and work thereon is performed independently. Other responsibilities are in support of Discovery Solutions Service Engineers in their activities. The Database Processing Specialist works with the core applications.
About This Role
Focus on processing documents for legal team review of litigation and regulatory authorities for projects.
Converts data between various file formats, assists in data normalization, and creates appropriate file directory structures for the management of data.
Provides routine assistance to Discovery Solutions Technology Service Engineers in meeting project deadlines.
Organizes documents from litigation support databases and other electronic data.
Loads database and image data files into litigation support packages; tracks and logs electronic media processing.
Participates in software testing processes for custom software or upgrades.
Troubleshoots litigation support processed data database problems.
Follows all applicable Firm and Department policies and protocols.
Supports the firm's Information Security program by understanding and following the Technology General Usage Policy, following all related procedures and completing all required information security training in a complete and timely manner.
Displays professionalism, quality service and a "can do" attitude to internal members/departments of the firm.
Required Skills
Familiar with and demonstrates a strong aptitude for technology is a plus. Specific technologies with which special ability is important include litigation support tools (e.g., Concordance, IPRO, and Cloud9 – LAW); intranets and extranets, imaging, and database applications.
Experience with electronic discovery systems a plus (DISCO, Recommind Axcelerate, Autonomy Introspect, LexisNexis Concordance, Documatrix, Ringtail, etc.).
Ability to author and develop scripts using programming languages is a plus.
Possess a strong client-service orientation and be responsive to client needs.
Ability to manage multiple projects at a time and work well under deadlines in a well-organized manner.
Ability to perform and document assigned responsibilities with minimum supervision and can receive and act upon instructions from more senior members of project teams.
Capable of tracking time as a timekeeper and allocating it appropriately to client and departmental matters.
Attentive to detail and capable of filing project materials in an orderly and timely fashion.
Ability to work effectively with both users and technical staff in team-oriented environments.
Good oral and written communication skills and interpersonal skills including the ability to effectively communicate technical information to both technical and non-technical personnel.
Ability to work successfully and independently in an atmosphere where meeting or exceeding client expectations and serviced level agreements are paramount despite challenges of, shifting priorities, and deadline pressures.
Required Experience
Education:
Four-year degree or a two-year degree preferred in Computer Science, Information Systems, or other related field or equivalent work experience.
Experience:
1+ years experience working in a Windows OS environment including some exposure to programming languages and relational databases.
1+ years experience with relational databases like MS Access or SQL.
1+ years experience in serviced oriented operation with documented service level agreements and commitment to operational excellence.
1+ years of experience designing, loading, troubleshooting, and creating document databases.
2+ years of prior experience in technology, law firm, help desk, or electronic discovery vendor environment is preferred.