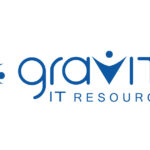 Job Title: Helpdesk Technician 
Location: Remote after ~3 months on site 
Job Type: Direct Hire
Overview:
This position is responsible for providing quality and rapid computer support with a high degree of customer satisfaction as the initial point of contact for over 2600 internal customers working on 3700 computers supporting over 400 software applications at our client's Information Systems Help Desk.
Experience
Required: 1 year of proven Help Desk experience with a preference for hospital or healthcare environment

Preferred: 1 year previous experience with Help Desk in a hospital setting
Essential Responsibilities
Demonstrates compliance with Code of Conduct and compliance policies, and takes action to resolve compliance questions or concerns and report suspected violations.

Provides level I computer assistance to computer system end-users

Provides an excellent service desk experience to all customers

Maintains the Help Desk Support Request queues and works through all self-service tickets

Provides desktop/laptop/mobile computer hardware and software support

Assists in continual quality improvement of Help Desk and Information Systems department

Provides timely and effective documentation in our client's Knowledgebase

Assists in the resolution of support requests to decrease downtime and to bring about high levels of satisfaction to each customer

Researches, resolves, and responds to questions received via telephone calls, emails and web in a timely manner, in accordance with current documented procedures

Create new procedures and update existing procedures in the help desk Knowledgebase software to assist with the resolution of Help Desk calls

Use the contents of the Knowledgebase and help desk software to assist with resolving Help Desk calls

Assists in maintaining hardware and software inventory by updating the Configuration Item listing in SDE

Assists team members with knowledge transfer by creating, reviewing, updating Knowledgebase articles

Own and lead one or multiple projects that will lead to an overall enhancement of quality or efficiency for the Help Desk

Assists in special projects and resolution of project issues as needed

Create Support Request tickets that include the required contact information, clear description of issue, and assigned or resolved appropriately

Achieves Service Level Agreements (SLA) and works to attain the team Service Level Agreements' for customer service measured on a monthly basis. 65% or greater FLR. 75% or greater SR:Call Ratio. 4.85 or greater survey average.

Performs other duties as assigned.