Manager IT Project Management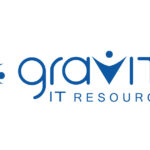 Functional Overview
The Project Management Operations (PMO) team is responsible for the focused delivery of effective, integrated, digital- and technology-driven solutions that support strategic, transformation initiatives and the overall roadmap.
Position Description
Responsible for managing multiple medium-to-large scale and complex initiatives involving cross-functional business, functional, technology, and 3rd party partners. Manages technical projects end-to-end, from concept to development, through testing and execution. This position requires an understanding of multiple project management methodologies and fundamentals and the ability to think strategically as well as drive for results. The successful candidate must have excellent communication skills, along with the ability to problem-solve, anticipate needs, and balance competing priorities while simultaneously maintaining accuracy and quality of work.
 Responsibilities
Understands the complexities of both Agile and Waterfall work environments, has the ability to influence decisions and drive results, and helps guide assigned teams through successful completion of projects
Initiates project plans based on technical expertise, well-defined business requirements, inputs from subject matter experts, and associated deliverables and dependencies
Establishes supporting documentation that will guide internal-and-external partners through the life of a project, including articulating business processes, system and information flows
Drives comprehensive, integrated timelines for each project based on professional experience and knowledge of the business
Facilitates key cross-functional meetings, including agenda creation, preparation of status reports and executive summaries, management reporting, presentation to executives, and follow-ups on key action items with appropriate business leaders and stakeholders
Accountable for ensuring decisions and open actions coming out of project-related meetings are appropriately communicated, vetted and actioned upon
Responsible for risk and issue management, including the ability to identify and elevate project risks/blockers, as well as crafting mitigation plans
Demonstrates operational excellence by consistently delivering projects on time and on budget
Coordinates with other projects and leads the assessment of inter-project dependencies and determines impact and risk to scope, budget and/or timeline
Leads project's internal and external resource management activities including vendor management; leads the negotiation and integration of vendor tasks and tracks and reviews vendor deliverables
Facilitates project closure and retrospective process
Qualifications / Skills
Must be highly organized, with meticulous attention to detail, and proven ability to multi-task
Excellent written and verbal communication skills, with particular focus on interpersonal communication
Strong problem-solving skills and analytical capabilities, with ability to quickly adapt to new situations as they arise
Ability to maintain a high level of professionalism, work well independently and within a team environment
Project Management Professional (PMP) certification preferred
Thrives in fast-paced, fast-changing, high-pressure environment
Self-motivated
Solid working knowledge of Microsoft Suite (including Project), Service Now, Jira, Confluence, Collaboration tools
Experience
5+ years of project management experience, including understanding multiple project management methodologies and fundamentals
Bachelor's Degree in Business, Marketing, IT Management or related area of study
Proven record managing medium-to-large projects with cross-functional and technology partners
Retail, Seamless Commerce, and/or MarTech experience preferred