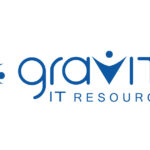 Job Title: Sr. Scrum Master
Location: Jacksonville, FL – hybrid onsite 3 days
Job-Type: Contract
Our client is an $18B, Fortune 200 company in the automotive retailing, distribution, and services industry. They are currently ranked in the Top 20 companies to work for in the US by Fortune Magazine, Top 20 best companies for diversity and have an amazing work culture and impressive long-term growth prospects.
Overview:
As a Scrum Master, you will directly report to the IT Delivery Manager. You will ensure that the team adheres to the Scrum principles, values and practices while establishing an Agile friendly environment for the team.? You will be responsible?for facilitating?the Scrum process, but also ensuring?the team is delivering value.?
Responsibilities:
The Scrum Master/Agile Enthusiast will provide effective collaboration, facilitation, servant leadership and coaching skills supporting the teams within the agile transformation. The ideal candidate exhibits high emotional intelligence with advanced interpersonal skills, demonstrates empathy, excellent at managing their own emotions, curious, resolves conflict while able to set boundaries, and maintains a positive outlook despite the challenges.
As an Agile practitioner, you will be a shepherd of the Agile tenants promoting transparency, inspection, and adaption. This position requires commitment to exceptional results, a strong desire for continuous improvement and the ability to build a collaborative culture within our team and organization.
Facilitate team events and ensure the integrity of the agile mindset working towards a high-performance culture.

In this highly visible role, you will have significant interaction with product owners and regular contact with all levels of management.

Organize and facilitate Scrum/Kanban team events

Work collaboratively with Product Owners and cross-functional development teams on their Agile journey to support continuous value delivery

Teach/coach/mentor the Product Owner and team on user story creation/prioritization, estimation and product backlog grooming via emergent design while supporting overall organizational goals

Work with the teams on creating and collectively owning valuable data that will help them in their pursuit of relentless improvement

Resolve or escalate blocking impediments as necessary

Coordinate dependencies between teams with other Agile practitioners

Work with management on effective team design

Ensure development team is working efficiently towards Sprint goals

Coach the development team and stakeholders on how to embrace agile values/principles as well as leverage frameworks like Scrum and Kanban including scaling frameworks such as SAFe and Scrum@Scale

Knowledge and/or experience with widely successful Agile techniques: User Stories, ATDD, TDD, Continuous Integration, Continuous Testing, Pairing/Mobbing/Swarming, Automated Testing, Agile Games

Ensure the development teams are practicing the core agile principles of collaboration, prioritization, team accountability, and visibility

Ensure cross functional coordination (analysts, developers, and testers) is occurring early and often.

Recommend improvements and assist in changes to best practices

Assist team in radiating valuable information

Create an environment that empowers and energizes team members, with a focus on accountability, adaptability, and collaboration

Thorough understanding of the Agile Manifesto and Scrum Values

Experience working with an agile mindset on large scale, technically complex projects

Thorough understanding of the software development lifecycle

Must be self-motivated and pragmatic

Experience using various tools including Azure Boards

Highly adaptable to changing environment

Excellent interpersonal skills and ability to work with diverse teams and must have situational awareness with an understanding of when to listen and when to engage.

Ability to conduct educational classes and various workshops
Education and Experience:
Advanced Knowledge of Agile values, principles, and frameworks

Must be a Certified Scrum Master with 2+ years an Agile practitioner/Scrum Master/Coach

Advanced knowledge of product development

Excellent servant leadership skills

Excellent communication and transparency

Advanced knowledge of Lean concepts – cumulative flow, WIP limits, burndowns

Emotional intelligence

Socratic questioning

Patience

Protective of the team

Business acumen
Technical:
Understanding of DevOps practices

Good understanding of changing technology trends

Basic information technology operational knowledge including a basic understanding of core infrastructure

General knowledge and understanding of the technology field and technology projects

Familiarity with software development lifecycle
Skills:
Must possess a strong presence, polish, and exude confidence

Executive presence and effective communication?skills

Good critical thinking and decision-making skills

Good problem solving, negotiation, and conflict resolution skill

Excellent servant leadership and change leadership skill

Excellent planning and coordination?skills

Must have business acumen

Comfortable dealing with ambiguity

Demonstrate emotional intelligence
Plus:
Experience with Microsoft Azure Boards
Help the team grow:
Guide and coach the team on how to become Agile not just do Agile

Help build self-organizing teams and help?the team adapt and inspect their process

Help the team to improvise their process to maximize delivered business value

Guide team to higher Agile maturity