Senior SQL Developer/Architect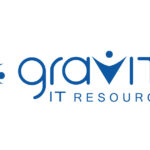 Job:  Senior SQL Developer/Architect
Location: Remote
Job Type: Contract
Referral Bonus: $100/Month
Must be US Citizen / Green Card Holder
**No 3rd Parties**
Position Overview: We are seeking a highly skilled and experienced Senior SQL Developer/Architect with brokerage or online trading experience to join our client on a contract basis. This remote position requires a SQL expert who not only possesses a deep understanding of SQL but also has a proven track record in designing, developing, and optimizing complex SQL queries and database structures within the context of brokerage or online trading systems. As a Senior SQL Developer/Architect, you will play a pivotal role in modernizing our client's legacy SQL Server system, enhancing its efficiency, performance, and scalability.
Responsibilities:
Utilize your expertise in SQL development within brokerage or online trading systems to design, develop, and optimize complex SQL queries and database structures.

Collaborate remotely with software engineers, data analysts, and other stakeholders to understand the unique data requirements of brokerage and online trading environments, translating them into efficient SQL solutions.

Analyze and refactor existing SQL code specific to brokerage or online trading, identifying performance bottlenecks and areas for optimization while ensuring data integrity and security.

Work with database administrators to devise indexing, partitioning, and data storage strategies tailored to the demands of brokerage and online trading platforms, resulting in optimal query performance.

Create and maintain documentation for SQL development best practices, coding standards, and performance optimization techniques relevant to the context of brokerage or online trading.

Lead remote discussions on database architecture, leveraging your industry-specific insights to recommend efficient data models and schemas that align with modernization goals.

Perform comprehensive performance tuning, profiling, and remote monitoring of SQL queries and database systems to proactively address performance challenges.

Stay updated with industry trends, emerging technologies, and advancements in SQL development, adapting relevant techniques to enhance the modernization journey of legacy systems.
Qualifications:
Bachelor's degree in Computer Science, Information Technology, or related field; Master's degree is a plus.

8+  years of proven experience as a SQL Developer/Architect, with a strong emphasis on brokerage or online trading systems.

Deep knowledge of SQL standards, query optimization, indexing, and partitioning techniques tailored to brokerage or online trading environments.

In-depth understanding of database architecture, data modeling, and design principles specific to financial services, brokerage, or online trading.

Hands-on experience with performance tuning tools and techniques relevant to brokerage or online trading data.

Strong analytical and problem-solving skills, enabling you to decipher complex legacy code and optimize it for efficiency and performance.

Proficiency with database systems used in brokerage or online trading, such as SQL Server, and familiarity with relevant NoSQL solutions.

Excellent communication and remote collaboration skills, especially in conveying technical concepts to distributed teams.

Proven track record of delivering successful modernization projects within brokerage or online trading contexts.

Ability to work independently and remotely in a fast-paced, dynamic environment.