Director of Clinical Applications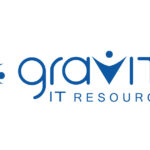 Job Description
Job Title:  Director of Clinical Applications
Location: Hybrid on-site 1x per week
Work Authorization: USC/GC Holder
Job Type: Full-Time Direct Hire
Employment Eligibility: Gravity cannot transfer nor sponsor a work visa for this position. Applicants must be eligible to work in the U.S. for any employer directly (we are not open to contract or "corp to corp" agreements).
Job Summary
This role will lead enterprise Application Management of eClinicalWorks platform for a growing value-based care organization that includes comprehensive care centers, community-based care and pharmacy operations.  The Director of EHR (Electronic Health Records) will be responsible for the management of a team supporting EHR operations, systems, projects, and services supporting operations. Reporting to the Chief Technology Officer, this individual will be a critical leader advising the executive sponsor and have accountability for all aspects of application management for this mission critical clinical platform.  This individual will also work with the company's Care Management/Utilization Management platform team in supporting integrated clinical workflows and capabilities.
Duties and Responsibilities
Responsible for developing the EHR roadmap and preparation of the annual system roadmap

Establish and maintain processes and operations to successfully intake, analyze and deliver changes from tactical to strategic in nature

Lead and influence change management efforts utilizing a structured approach for EHR projects

Establish and maintain trusted relationships with key stakeholders; balance competing interests to deliver maximum value to the business

Foster strategic relationships within the eCW echo system including partners, key resources and vendor personnel to support needs

Maintain knowledge of industry trends and best practices; foster innovation by presenting key opportunities to the business

Responsible for managing integrations and the integration strategy with the core EHR platform

Maintain processes that are responsive to resolving user reported issues while delivering exceptional customer service

Guide the strategy to transition from on-prem to eCW cloud environment.

Ensure core EHR processes are aligned to best practice

Govern system changes utilizing enterprise change management methodologies

Proactively identifies opportunities, conduct analyses, needs assessments, cost/benefit assessments and broker other EHR related services.

Develop a thriving team by hiring, monitoring, mentoring, directing, coaching and conducting performance reviews

Maintain knowledge of current/emerging technologies/products related to EHR  solutions

Provides annual budget analysis for existing annual EHR expenditures, as well as predicting funding needs for the next fiscal year

Partners with leaders to determine funding, budget requirements, timing and resources for projects

Ensures policies are drafted, signed/supported by management, implemented through training and on-site procedures, and updated as required (minimum annually)

Supports HIPAA law compliance as well as best practices

Monitors EHR platform with regard to performance, reliability, capacity and execute appropriate changes as needed

Reviews progress and evaluates results of all EHR patches, upgrades, and changes

Plans and assigns personnel for given EHR projects or tasks

Other tasks as assigned by the CTO
Minimum Qualifications
A Bachelor's degree and a minimum of 10 years of experience in IT/applications management, with 5 years in a management capacity in a large, complex healthcare organization or vendor, is required

Leadership experience and minimum of 3 years managing the operation of an enterprise EHR platform, is required

Minimum of 3 years eCW application management is strongly desired

Leadership through a cloud transformation is strongly desired

Strong management and customer service skills, well-developed written and oral communication skills/presentation skills, and the ability to work effectively in a matrixed organization

Knowledge and ability to work on large-scale complex projects that includes multiple strategic goals and multiple tactical tasks

Knowledge of specialized healthcare software/applications required
Working conditions
This job operates in a professional office environment and a remote office environment.  This role routinely uses general office equipment.
Physical requirements
Ability to communicate clearly and exchange accurate information constantly.

Ability to remain stationary for long periods of time.

Job may be physically demanding at times.

Repetitious movements.

Constantly operates computer, keyboard, copy and fax machine, phone, and other general office equipment.

Ability to occasionally move objects up to 20 lbs.
Direct reports
EHR Analysts and Trainers, EHR Systems Administrators, EHR Help Desk Analysts