SAP OTC- Product Architect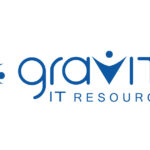 Job Title: SAP OTC- Product Architect
Job Type: Direct Hire
Location: Remote
Work Authorization: US Citizen or Green Card Holder, will not sponsor visas
Referral Fee: +/- 1000
Overview:
Responsible for multiple enterprise projects as a technical expert. This role will work on highly complex ERP projects that require in-depth techno-functional knowledge in the SAP S/4 Sales & Distribution, SAP S/4 Service Management and/or SAP Customer Service
Roles and Responsibilities:
In this role you will:
•            Be responsible for implementation of the solution, including configuration and testing, for the aligned initiative (project/deployment/product development)
•            Interact with PO, Development Leader, X-Functional PAs.
•            Be accountable and responsible for on-time solution delivery.
•            Be accountable for Functional & Technical Specification for gaps identified in their respective initiative
•            Support test execution and owns defect resolution
•            Execute cutover tasks relevant to their streams
•            Be responsible for test data
•            Own Hypercare support and updates to any technical documentation
•            Collaborate with Product Owners to ensure the successful delivery of the project
•            Manage Functional Consultant(s) deliverables and quality for a specific initiative
•            Mentor and Train Development teams
Basic Qualifications:
•            Bachelor's Degree in Computer Science or "STEM" Majors (Science, Technology, Engineering and Math) with minimum years of experience 8 years in the domain.
Eligibility Requirement:
Desired Characteristics:
Technical Expertise:
•            Experience in implementing SAP S/4 solutions in the major Sales and Distribution module along with a good working experience in SAP Service Management and/or Customer Service module.
•            Experience in SAP SD and integration with SAP FICO and other relevant modules in SAP S/4
•            Experience in implementing SAP integrations with other third-party applications.
•            Knowledge in implementing SAP Fiori applications.
•            Ability to consult customer on alignment of outcomes and desired technical solutions at an enterprise level.
•            Experience with complex standard solution configurations and custom enhancements and developments.
•            Demonstrate fair knowledge of technical architecture and design in the SAP S/4 modules for the ERP and proficient in explaining solutions at depth.
•            Experience sustaining operational stability in SAP S/4 ERP applications through various life cycle phases (planning, implementation, steady state, de-commissioning)
 
•            Able to lead early-stage customer interactions, guide customers as they develop confidence and integrate with their legacy technology investments.
Business Acumen:
•            Adept at navigating the organizational matrix; understanding people's roles, can foresee obstacles, identify workarounds, leverage resources and rally teammates.
•            Understand how internal and/or external business model works and facilitate active customer engagement
•            Able to articulate the value of what is most important to the business/customer to achieve outcomes
•            Able to produce functional area information in sufficient detail for cross-functional teams to utilize, using presentation and storytelling concepts.
•            Possess extensive knowledge of full solution catalog within a business unit and proficiency in discussing each area at an advanced level.
•            Six Sigma Green Belt Certification or equivalent quality certification is a plus
Leadership:
•            Demonstrated working knowledge of internal organization
•            Foresee obstacles, identify workarounds, leverage resources, rally teammates.
•            Demonstrated ability to work with and/or lead blended teams, including 3rd party partners and customer personnel.
•            Demonstrated Change Management /Acceleration capabilities
•            Strong interpersonal skills, including creativity and curiosity with ability to effectively communicate and influence across all organizational levels
•            Proven analytical and problem resolution skills
•            Ability to influence and build consensus with other Information Technology (IT) teams and leadership