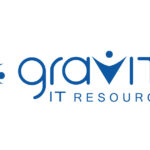 Job Title: NetSuite Administrator
Location: Delray Beach, FL
Job Type: Direct Hire
Referral Bonus: $3,000
Position Overview:
We are looking for a NetSuite Administrator who will be responsible for the overall operation of NetSuite within TRX. The overall goal of the Admin is to make TRX NetSuite more efficient and provide value-added resources and information to TRX's different business channels.
Most of the time the Admin will provide support to Accounting/Finance and Sales Operations users. The Admin will help with integration, system enhancements, documentation, and automation. The Admin will be responsible for maintaining the application for reliable performance, performing analysis, identifying issues, and working with business to solve and drive improvements. 
The Admin will be the "gatekeeper" within TRX for all NetSuite identified issues, business requests, and optimization communicating through cross functional meetings and project management communications. The admin will be responsible for executing or delegating the requests/issues to the proper parties. The admin will work closely with TRX IT, Oracle NetSuite ACS services, and CEBA (TRX NetSuite consultants) to resolve issues in a timely manner in addition to working with TRX business channels.
Founded in 2004, TRX® was built on the revolutionary idea that fitness can be achieved with one radically simple design—Suspension Training®, the iconic black and yellow straps found in gyms across the globe that power your training with bodyweight-based movements and exercises. Today, TRX is the leader in functional training solutions for both consumers and professionals, offering a complete line of highly effective, versatile, and portable fitness equipment for unparalleled full body workouts that can be performed at home, at the gym, or on the road.  With the recent launch of TRX Training Club®, the company is now omnichannel and offers digital content, ranging from daily live classes to on-demand workouts, all led by world-class trainers.  A top-tier professional education destination, TRX has certified over 300,000 trainers and is trusted by pro athletes, pro trainers, and physical therapists, with a loyal community of millions of fitness enthusiasts across the world. With offices in Florida, the U.K. and Japan, as well as sales in more than 30 countries, TRX has truly become a worldwide fitness phenomenon. As a premier global training brand, we continue to disrupt the commercial and consumer fitness industry with innovative thinking and training solutions. Our mission is to help the world move better and move more with the most cutting-edge training tools, fitness experiences, and professional education. For more details, go to www.trxtraining.com.
Essential Functions
Knowledge of ERP systems and related finance systems/technologies and reporting

Dynamic understanding of business process in finance domain, including but not limited to Accounting (AP/AR/Payroll, etc.), Finance (Planning/Budgeting/Reporting)

Detail oriented individual with ability to rapidly learn and adjust to business needs.

Oversee and produce workflows, SuiteScript deployments, bundles, Suiteanalytics and other custom NetSuite features.

Design and revise our configuration of NetSuite as needed to meet the needs of the business including the creation of fields, workflow rules, custom reports, dashboards, and KPI's, etc.

Responsible for the change management and release process of any new NetSuite functionality

Support end user requests for new saved searches, reports, KPI's, and dashboards, and maintain proper system access for user roles.

Collaborate with internal stakeholders (i.e., executive team, management, and sales team) to gather and document operational and functional requirements and translate requirements into operational solutions.

Resolve system issues and administer user accounts and permissions.

Knows how to read and write NetSuite scripts and workflows.

Knows how to create Suite Analytics

Coordinate with users to perform UAT – User Acceptance testing.

Be a SME and train end users on functionality of ERP capabilities.

Plan, Perform, and Implement automation and process improvements.

Develop, configure, test, and troubleshoot new integrations.

Coordinate Upgrades and application releases

Help implement new NetSuite Modules TRX will implement in the next 6 months—Budget and Planning, Data Warehouse, MRP, and CRM.

Ability to work with NetSuite ASC teams, TRX IT technical teams, to execute projects.
Minimum Qualifications:
3 to 7 years of NetSuite experience either as a power user, administrator, or developer

Bachelor's degree in accounting, finance, information systems, or computer science

Proven experience in creating robust reporting and actionable analytics.

Understanding of common industry standard business practices in Accounting, Order to Cash, Procure to Pay, and Project Management

Possess strong technical skills and can assist with NetSuite custom scripts.

Skilled in data analytics and running NetSuite's reports and saved searches.
Preferred Qualifications:
Ability to work in a fast-paced environment and manage competing deadlines.

Experience in working in Matrix environment and adaptable to change.

Self-Starter with excellent interpersonal communication, problem solving skills and comfortable dealing with ambiguity.

Proven performance working in collaborative team environment and ability to work independently.