Business Continuity Senior Analyst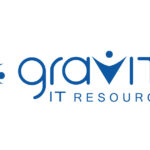 Job Title: Business Continuity Senior Analyst
Location: Remote
Job-Type: Contract to hire 
Referral Fee: +/- $1000
Employment Eligibility: Gravity cannot transfer nor sponsor a work visa for this position. Applicants must be eligible to work in the U.S. for any employer directly (we are not open to contract or "corp to corp" agreements).
Position Overview:
Gravity is looking for Business Continuity Senior Analyst to spearhead our client's efforts to create and manage a cybersecurity business continuity governance program.
The successful candidate will possess 3+ years working in an enterprise level business continuity program. Comprehensive knowledge of NIST and ISO control frameworks is also required.
Our client is a leading climate controlled solutions organization. They focus on moving refrigerated items and perishables around the world. The organization puts sustainability top of mind, working to provide these solutions while maintaining a better planet. They have made a commitment to investing in technology and staying cutting edge with the technologies they select.
Duties & Responsibilities:
· Reviewing, evaluating, and executing BC plans and recovery strategies
· Maintaining consistent and clear communication with BC Steering Committee, Business Cybersecurity Leaders, and other program stakeholders
· Drive BC awareness throughout the organization to different business lines
· Assist in the creation of BC policies, standards, and guidelines
· Establish and cultivate relationships with stakeholders and be able to understand their interests and program challenges
Required Experience & Skills:
· 3+ years of experience developing and executing strategy across multiple lines of business regarding business continuity and cybersecurity 
· 3+ years of experience working with governance, risk, and compliance tools such as OnSpring, ServiceNow, and or Archer
· 3+ years of experience creating relationships with cross functional teams to promote collaboration and cohesiveness 
· 3+ years of experience maintaining enterprise metrics and documentation
· Certifications preferred (CBCP, MBCP, BCCE)