Structural Project Engineer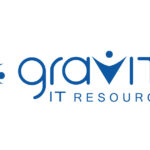 Job Title:
Structural
Project Engineer (Lead)
Job Type:
Full-time
Reports directly to:
Engineering Manager
Direct Reports:
None
Job Purpose: To receive, manage and close projects at a healthy profit, schedule projects efficiently, effectively communicate with customers & production employees, & complete crane projects at a healthy profit margin for the company. Performance Goals: Utilize skills to reduce costs for the company in the most appropriate way for the project, adding value to the company and overall bottom line.
Duties/Responsibilities:
Manage multiple crane projects and work with Sales team, customers, and production team for specifications.

Structural design of fabricated and welded box girder sections for overhead cranes.

Structural design of free-standing runway systems for overhead cranes.

Develop concrete footer and foundation design for free-standing runway support columns.

Interpret architectural drawings and develop structural framing systems.

Inspect and analyze existing structures and overhead crane box girder sections.

Coordinate installations with customers, crew leaders, and production team.

Work with Crew Leaders to diagnose issues or obstructions in the field and develop a resolution.

Budget and project management.

Oversee the production process of the Crane in the shop to ensure no problems/issues arise.  

Occasional travel to customer sites.
Position Requirements:
Bachelor's Degree in Structural Mechanical, Civil, Industrial Engineering or Project Management

5+ years Engineering experience preferred.

Structural, Mechanical Engineering or Steel construction

.                                                                                    

Successful passage of the Principles and Practices of Engineering exam, which permits registration with the State Board (PE certification)

Experience with fatigue design considerations and welded structures

Strong written and verbal communication skills.

Excellent time management skills.

Experience with Auto CAD and Microsoft programs.

Self-motivated, with the ability to work well on a team.
Travel Requirements:
Position is remote except for the occasional travel to customer sites (around 2 times a month)

Travel could include Northwest Ohio, Southern Michigan, and Northeast Indiana
Physical Requirements:              
Manual Dexterity: Proficiency in using hands and fingers to manipulate tools, operate machinery, or perform delicate tasks.

Visual Acuity: Sufficient vision to read documents, operate equipment, or perform tasks that require accurate visual perception.

Hearing Ability: Adequate hearing to understand verbal instructions, communicate with others, or detect auditory signals or warnings.

Standing and Walking: Capacity to stand or walk for extended periods, as some jobs may require being on one's feet for most of the work shift.

Sitting: Ability to sit for long periods of time.