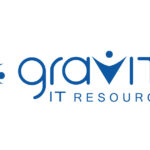 Job Title: Power BI Analytics Specialist
Location: Remote
Job-Type: Contract
Employment Eligibility: Gravity cannot transfer nor sponsor a work visa for this position. Applicants must be eligible to work in the U.S. (we are open to contract or "corp to corp" agreements).
PRIMARY FUNCTION
The Power BI Analytics Specialist is responsible for leading analytics and reporting initiatives within the Healthcare Economics team of our client. This role focuses on advancing the organization's capabilities in data analytics, particularly with Power BI. The candidate will be responsible for structuring data sets across the enterprise, predictive analytics, and providing consultation services to business-side SMEs. They will work closely with the team of analysts, SQL developers, and audit resources to facilitate the organization's move toward more advanced, actionable insights.
ESSENTIAL DUTIES AND RESPONSIBILITIES
This list may not include all of the duties that may be assigned.
Oversee and refine Power BI implementations, aiming for advanced analytics rather than basic reporting.

Architect and manage enterprise-wide data sets to facilitate unified analytics.

Develop and implement predictive analytics solutions using Power BI.

Collaborate with business-side SMEs to ensure that analytics are aligned with organizational goals.

Act as the Power BI subject matter expert within the Healthcare Economics team.

Handle tasks related to data validation, ensuring the accuracy and reliability of data sources (33% of role).

Engage in Power BI development and engineering tasks (33% of role).

Provide consultation services to business-side SMEs, helping them understand and leverage data analytics (33% of role).
QUALIFICATIONS
EDUCATION:
Minimum High School Diploma/GED or equivalent required.

Bachelor's degree in Computer Science, Data Science, Healthcare Informatics, or similar field preferred.
REQUIRED EXPERIENCE
Minimum 3 years of recent experience with Power BI.

At least 3 years of hands-on experience with the DAX language.

Minimum 3 years of healthcare experience, with a preference for those coming from the payer side.

Proficiency in SQL, especially in pulling data from on-premise SQL databases.
PREFERRED EXPERIENCE
Experience with drawing data from multiple sources and structuring it into unified data sets.

Prior experience in healthcare economics or related analytics roles.
LICENSURE / CERTIFICATION
Power BI certification is preferred.

Must be legally authorized to work in the United States without the need for employer sponsorship, now or at any time in the future.
KNOWLEDGE, SKILLS AND ABILITIES
In-depth understanding of Power BI and its functionalities, including DAX language.

Experience in handling enterprise-level data sets and analytics.

Excellent verbal and written communication skills; collaboration and interpersonal skills.

Independent judgment and decision-making abilities.

Ability to consult with business-side SMEs effectively.