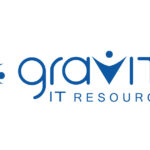 Job Title: Collaboration Engineer
Location: Davidson, NC, Remote
Job-Type: Contract to Hire
Referral Fee: +/- $1000
Employment Eligibility: Gravity cannot transfer nor sponsor a work visa for this position. Applicants must be eligible to work in the U.S. for any employer directly (we are not open to contract or "corp to corp" agreements).
Position Overview:
Gravity is looking for Collaboration Engineer to spearhead our client's integration management for their Microsoft 365 platform.
The successful candidate will possess 5+ years in a collaboration role regarding M365. Comprehensive knowledge of implementations, delivering solutions, and virtual assistance are also required.
Our client is a leading climate controlled solutions organization. They focus on moving refrigerated items and perishables around the world. The organization puts sustainability top of mind, working to provide these solutions while maintaining a better planet. They have made a commitment to investing in technology and staying cutting edge with the technologies they select.
Duties & Responsibilities:
· Provide technical collaboration solutions in M365 from business requirements
· Support technical solutions and ensure reliable, secure collaboration services
· Provide an overall approach to collaboration implementations including technical, business input, and user experience along with interoperability within existing systems
· Recommend solutions and participate in the design and implementation of collaboration solutions standards, tools, and methodologies 
· Ensure that all internal customer inquiries and issues are solved correctly and in prompt and professional manner
Required Experience & Skills:
· 4+ years of experience leading the management of Microsoft tools including licensing/subscriptions and strategic roadmap solutions
· 4+ years of experience leading strategic solution regarding Microsoft Teams including roadmaps, integrations, configurations, and governance 
· 4+ years of experience participating in strategic solutions for virtual conferencing and meeting services 
· 4+ years of experience setting the standard hardware for on-prem collaboration service solutions 
· Complete Lean 101, 102, and 103 training within a year of starting the position