Sr Security PCI Compliance Analyst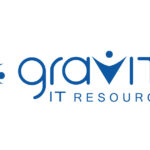 Job Title: Sr Security PCI Compliance Analyst
Location: Boca Raton, FL
Job Type: Contract
Referral Fee:
Employment Eligibility: Gravity cannot transfer nor sponsor a work visa for this position. Applicants must be eligible to work in the U.S. for any employer directly 
Position Overview
The Sr Security PCI Compliance Analyst will report to the Security Risk and Compliance Office (SRCO) Manager. The candidate will have hands-on experience performing PCI_DSS assessment, SOC2 Type1 and Type2 audits, developing KPI and reporting matrix, and formulating cost-benefit analysis to help align SRCO and Network Operations technology solutions with business initiatives and delivery. Have a good understanding of Network and Security technology solutions and can articulate them to meet current and future Information Technology and business initiatives.
Duties and Responsibilities
Coordinate and perform annual PCI certification, perform interim assessments, and work with the broader Information Technology team to remediate identified gaps. Ensure that established timelines of the yearly certification are met.

Coordinate and perform Department's annual SOC2 assessment. This includes coordinating with internal and external parties to obtain documentation, obtaining necessary approvals, and meeting established timelines.

Perform interim and annual reviews, including assisting with ad-hoc audits for compliance with State of Florida status and established compliance requirements and industry best practices.

Manage vulnerability program to ensure remediation based on established Service Level Agreements, including PCI-DSS and Cybersecurity Frameworks.

Develop management reporting.

Develop and maintain Department's KPI and create monthly and quarterly reporting for the leadership.

Assist the SIRT team in formulating testing schedules, conducting tabletop exercises, and facilitating lessons learned workshops and management reports.

Maintain and enhance SRCO and Network Operations software and tools to identify licensure, including annual renewals.

Work with the TDC procurement team to explore opportunities for consolidating renewals.

Assist with managing supply chain oversight, including establishing, maintaining, and performing a risk assessment. Develop risk matrix and management reporting

.
Required Skills  
Must have 5 to 7 years of hands-on experience in performing PCI-DSS assessment

Must have 4 to 6 years of hands-on experience with SOC2, Type1, and Type 2 assessment

Strong experience with managing and organizing Security Incident Response Team (SIRT) activates

Must have 5 to 7 years of experience using GRC tools such as Archer and ServiceNow.

Must have 3 to 4 years of hands-on experience performing IT business processes and cost-benefit analysis.

Must have strong presentation and written communication skills.

Strong working knowledge of Excel, Visio, MS Word, and developing PowerPoint presentations.

Have a good understanding  of Information Technology tools and technology supporting overall IT organization and business.

Certified Information Security Manager (CISM) or Certified Information Security Auditor (CISA) (Preferred)