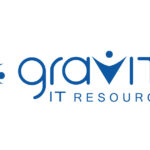 *Any 4 year engineering degree is good (prefer comes from brick & mortar university not online school)
*MBA is a HUGE plus but not required
*Prefer 3-5 years of experience but flexible
*Must have manufacturing background (automotive a plus but not required)….will be transitioning out of automotive eventually
*Must have done process improvement at their former position (six sigma, create efficiencies)
              1.  Look at process
              2.  Evaluate
              3.  Find cost savings
              4.  put plan together for execution to make improvements
*Will have 2 direct reports (production specialist & EHS manager)
*Comp $95K- $110K (some flexibility based on experience)
Manufacturing Engineer
Job LocationsUS-OH-Bowling Green
 
Responsibilities
Reporting to the Vice President, the Manufacturing Engineer will be responsible for the following:
Providing ongoing assessments and improvements in Dowa's manufacturing processes and efficiencies.

Increasing profitability through process improvements and optimization of equipment and technology.

Identifying improvement opportunities and cost resources/burdens.

Partnering with other functional areas to establish output expectations, durable resources needed, systems support, and overall costing expectations.

Assists and/or leads the design of processes for product changes, new products; testing and evaluating as is necessary.

Assists in the re-engineering of processes to improve any workforce ergonomic issue in the plant.

Acts as project lead for process improvments, Kaizens, or Quality Corrective Actions. Identify KPI's, milestones, and costing estimates for each related project.

Works to eliminate or reduce scrap through partnership with Quality and Production by idenfiying Root Cause, as well as remediation strategies.

Partners with the team to identify performance errors impacting product quality and output.

Acts as a driving proponent for all EHS practices and processes.

Interacts with customers and sales on new process design, current improvement, and efficiency efforts.
Qualifications
This is a new position to the organization and has a Production Operations Specialist as direct reports.  The successful candidate will have:
An undergraduate degree in an engineering field of study.

A minimum of five years experience in an engineering capacity in a production environment.

Working knowledge of process improvement methodologies, protocols, strategies, disciplines.

Exposure to Six Sigma, Lean Manufacturing practices, quality standards and implementations, Root Cause Analysis, etc.

Reading comprehension of drawings/schematics/blueprints for equipment.
 The target salary for this position is $85,000 to $100,000, plua a zero deductible health care plan, dental, vision, life insurance, short and long term disability, 3 weeks PTO to start, 401(k) with match, etc.  We have an outstanding team at Dowa, we respect each other and support each other always.  Come be a part of the adventure.