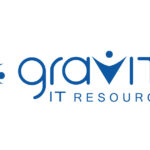 Position: Azure Data Platform Engineer
Type: 12-month contract
Location: Deerfield Beach, FL
Onsite Requirements: 3 days onsite 2 days remote 
Position Overview: We are seeking a highly skilled and experienced Azure Data Platform Engineer/Architect to join our clients team. As an Azure Data Platform Engineer/Architect, you will be responsible for designing, implementing, and maintaining the data platform architecture and solutions on the Microsoft Azure cloud platform. You will collaborate with cross-functional teams to understand business requirements and provide technical guidance for implementing scalable, reliable, and secure data solutions. Your expertise in Azure data services, data modeling, and data integration will be crucial in driving successful data initiatives.
Responsibilities:
Design and architect end-to-end data platform solutions on the Azure cloud platform, considering scalability, reliability, performance, and security.

Collaborate with stakeholders to understand business requirements and translate them into technical specifications and data architecture designs.

Develop and implement data models, schemas, and database structures to ensure efficient data storage and retrieval.

Design and implement data integration solutions, including data ingestion, transformation, and data pipeline orchestration using Azure data services (e.g., Azure Data Factory, Azure Databricks, Azure Logic Apps, Azure Functions).

Optimize and tune data solutions for performance, ensuring efficient query execution and data processing.

Implement data security and compliance measures, including data encryption, access controls, and data masking techniques.

Work closely with data analysts, data scientists, and other stakeholders to understand their data requirements and provide guidance on data availability and accessibility.

Collaborate with infrastructure teams to design and implement robust data storage and backup strategies, leveraging Azure storage services.

Monitor and troubleshoot data platform solutions to ensure high availability, reliability, and performance.

Stay up-to-date with the latest trends and advancements in Azure data services, data engineering, and data architecture, and provide recommendations for adopting new technologies and best practices.
Qualifications:
Bachelor's or master's degree in computer science, information systems, or a related field.

Proven experience as a data engineer, database architect, or similar role, with a focus on designing and implementing data solutions on the Azure cloud platform.

Strong knowledge of Azure data services, including Azure SQL Database, Azure Synapse Analytics, Azure Cosmos DB, Azure Data Lake Storage, and Azure Blob Storage.

Experience with data integration and ETL tools, such as Azure Data Factory, Azure Databricks, and Azure Logic Apps.

Proficiency in SQL and data modeling techniques, with a deep understanding of relational and non-relational databases.

Solid understanding of data security and compliance principles, including GDPR, CCPA, and data encryption.

Familiarity with data visualization and reporting tools, such as Power BI or Azure Analysis Services, is a plus.

Strong problem-solving and troubleshooting skills, with the ability to analyze and resolve complex data-related issues.

Excellent communication and interpersonal skills, with the ability to collaborate effectively with cross-functional teams and stakeholders.

Relevant Microsoft Azure certifications, such as Azure Data Engineer Associate or Azure Solutions Architect, are highly desirable.