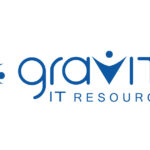 Job Title: Product Manager
Location: Hybrid (West Chester, OH)
Job Type: Direct Hire
Referral Fee: +-$2,500
Employment Eligibility: Must be eligible to work in the United States
Position Overview: Gravity IT Resources is looking for an experienced Product Manager to join our growing client's team. The Product Manager is responsible for facilitating the success of aligning the scrum team with the product portfolio through the entire software development lifecycle. The position works collaboratively across various departments and external stakeholders to prioritize and align features and execute product launches.
Job Responsibilities and Duties:
Manage product lifecycle to deliver customer and organizational needs while ensuring process and product excellence
Gather feedback from customers and stakeholders to define and create product roadmap priority

Effectively and consistently communicate product roadmap to customer and internal stakeholders

Extrapolate initiatives and features from the product roadmap to Business Analysts to allow them to effectively develop necessary requirements to implement product vision

Assist in development of requirements of customer and business workflow as part of the design process and feature definition
Coordinate and execute successful product launch
Work with the Release Manager to help provide product release plans including dates and documentation to internal stakeholders

Work with Sales, Marketing, and Customer Experience to plan and deploy product communications

Help to manage and support post launch activities internally and externally

Work with the Release Manager to inform, train and support internal stakeholders on releases
Serves as a product and market subject matter expert
Stay abreast of relevant industry changes and educate others on relevant information to the organization pertaining to the product

Lead and participate in product reviews and usability studies with product end users

Document market research findings and communicate findings to technical and nontechnical stakeholders

Maintain detailed product knowledge to enable ability to explain future paths for the product direction to technical and nontechnical stakeholder.
Act as a liaison with internal and external customers providing superior communication and follow up
Collaborate with internal stakeholders, including developers, architects, sales, marketing, support and customer experience regarding feature requests

Document and follow up on action items to enable clear and effective communication to internal and external stakeholders for product roadmap and both short and long-term goals for the product

Help to plan, organize, and lead product demonstrations and gather feedback to improve the product

Work with Application Managers and Release Manager to provide feedback on team performance and opportunities for improvements
Requirements
Educational Requirements / Preferences
Bachelor's Degree – Required
Essential Requirements / Preferences
3-5+ Years Product Management – Required
1+ Years Product Launch – Required
Other Requirements / Preferences
Technical background with experience in software development or web technologies
Agile experience in partnerships with engineering teams
Strong communication skills and relationship building for a cross-functional team
Certified Product Manager Preferred