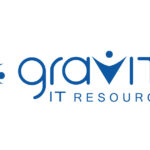 Job Title: IT Applications Manager
Location: Hybrid (West Chester, OH)
Job Type: Direct Hire
Referral Fee: +-$2,500
Employment Eligibility: Must be eligible to work in the United States
Position Overview: Gravity IT Resources is looking for an IT Applications Manager to join our client's growing team. The IT Applications Manager will lead a team of software engineers and developers that contribute to the development of part of the client's product teams. The Applications Manager is responsible for overseeing the quality, accuracy and timeliness of the features developed by the teams. The Applications Manager will work with Business Analysts and Product Managers to understand the needs of what is being requested, as well as work with the Application Architect to understand the way it should be developed. The Application Manager will help their team operate and function through the entirety of the software development life cycle.
Job Responsibilities & Duties
Inspire, lead and develop staff
Manage software development team and activities associated with sprint development / completion as assigned

Understand and enforce company policies, mission, and values

Coach, mentor and develop staff creating a rewarding and challenging environment where employees are pushed to grow and succeed

Identify staffing needs, interview, select and onboard new team members

Establish individual and team goals, monitor progress to goals and celebrate success of accomplishments

Recognize and acknowledge superior performance
Oversee software development activities
Assist in the creation and projecting of software requirements across multiple platforms and technologies

Provide high level time and cost estimates during management roadmap reviews for company-wide planning

Monitor team's velocity against estimates in sprint planning to ensure accuracy in expectations for timing

Prepare and provide activity and progress reports to management regarding the activities of the applications systems and programming section

Manage timely deliverables for assigned sprint work to DevOps for publish and appropriate knowledge transfer to TechOps for on-going support

Ensure all work follows the client's software development lifecycle (SDLC) including appropriate use of tools and agile methodologies

Monitor and maintain quality of code developed by the team through all facets of software testing by all team members
Other duties as assigned
Participate in projects assigned by manager

Maintain and follow ISO standards

Seek out and complete appropriate training, development and research

Knowledge of department processes

Support the mission and goals of the company

Uphold the client's leadership values in your words and actions to build a stronger, healthier organization
Requirements
Educational Requirements
Bachelor's Degree – Strongly Preferred
Major in Information Systems or Management – Strongly Preferred
Experience Requirements
7+ Years in Software Development – Required
2+ Years in People Management – Required
2+ in Agile Software Development – Strongly Preferred
Other Requirements
Programming in an open-source environment – Preferred
Agile/Scrum Training/Certifications – Preferred