Software Business Analyst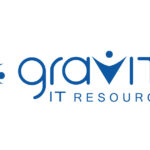 Job Title: Software Business Analyst
Location: Hybrid (West Chester, OH)
Job Type: Direct Hire
Referral Fee: +-$2,500
Employment Eligibility: Must be eligible to work in the United States
Position Overview: Gravity IT Resources is looking for a Software Business Analyst to join our client's growing team. The Software Business Analyst supports the organization by scoping IT system needs, interpreting business needs to communicate to stakeholders, translating technical issues and validating requirements as part of the software development lifecycle and process.
Job Responsibilities & Duties
Direct the requirements documentation and development for applying technology to satisfy business needs.
Elicit requirements using interviews, document analysis, requirements workshops, surveys, customer calls / visits, business process descriptions, use cases, scenarios, business analysis, task and workflow analysis

Critically evaluate information gathered from multiple sources and decompose high-level information into details

Document changes for the releases as a record for the Development team

Review and understand requirements, specifications, business processes and recommendations related to proposed solution
Communicate documented requirements to key stakeholders ensuring all elements are properly understood and prioritized
Proactively communicate and collaborate with external and internal customers to analyze information needs and functional requirements and deliver the needed artifacts (i.e., functional requirements, business requirements document, use cases, GUI and screen and Interface designs)

Interface with development staff creating strategy as an advisor for new functionality intended for release

Assist Managers and other interested parties in the prioritization of the requests in their areas to bring focus to the development team's work

Work with functional leads to transform and develop new requirements into design and implementation
Aid in the testing, training, and demonstration of new product releases
Create training materials and documentation for technology changes and train representatives of internal departments

Actively participate in the review of a demonstration of new technology by the internal IT team to provide feedback prior to demonstrations for external teams

Lead the demonstration of new features to be released to the Support, Implementation, CRM, and Sales teams prior to the release of the technologies to the general public

Assist Quality Assurance with testing of technologies as well as validating workflow and usability of the technologies
Requirements
Educational Requirements/Preferences
Bachelor's Degree or Equivalent Experience – Required
Experience Requirements / Preferences
2 Years IT Business Analyst – Required

2 Years Technical Writing for Technology Products – Preferred