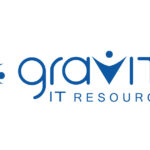 Job Title: IT QA Analyst
Location: Hybrid (West Chester, OH)
Job Type: Direct Hire
Referral Fee: +-$2,500
Employment Eligibility: Must be eligible to work in the United States
Position Overview: Gravity IT Resources is seeking an IT QA Analyst to join our client's growing team. The IT Quality Assurance (QA) Analyst is an instrumental member of the Application Development Team, helping to ensure that each solution developed fits the end user's needs. Activities in this role will include analyzing non-functional requirements and technical designs, translating functional requirements into test cases, and identifying defects and driving them to resolution. Ideal candidates will possess a drive for thinking creatively to resolve complex problems and enjoy contributing to solutions.
Job Responsibilities & Duties
Plan
Attend Backlog Refinement and Sprint Planning Ceremonies to review and clarify user stories

Create thorough, accurate and comprehensive test cases using business requirements and acceptance criteria included in the user story

Determine testing relationships, structure test cases reflecting proper sequencing and dependencies

Collaborate with other QA Analysts to ensure testing is completed for all User Stories in a Sprint

Coordinate and Schedule User Acceptance Testing (UAT) with internal and external customers for major releases
Test and Support
Execute manual test cases and analyze results to verify design requirements are met; report test status and findings in tracking solution

Execute regression testing and analyze results to ensure no unintended loss of functionality to the user; report test status and finding in tracking solution

Ensure that Root Cause Analysis (RCA) is completed for issues found during test period

Execute testing in a timely manner to ensure sprint deadlines are met

Facilitate UAT with internal and external customers to verify solutions delivered enable business process; report test findings and new features request in tracking solution

Recreate and validate defects reported by internal or external customers

Demonstrate new capabilities to internal and external customers are required to support testing of new functionality

Provide summary of test status, capabilities tested, and results prior to release

Engage in constant, proactive communication and collaboration with Business Analysts, QA Analysts, Release Coordinator and Development Team
Other duties as assigned
Participate in projects assigned by manager

Maintain and follow ISO standards

Seek out and complete appropriate training, development and research

Knowledge of department processes

Support the mission and goals of the company
Requirements
Educational Requirements / Preferences
Associates Degree in Technology Related Field – Required
Experience Requirements / Preferences
2+ years iOS, Android, and Web Applications – Required

1+ years Test Case Development and Execution – Preferred

1+ years Agile Software Development Framework – Preferred