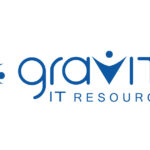 Job Title: Dart/Flutter Developer
Location: Dania Beach, Florida – Hybrid
Job Type: 6-month Contract-to-Hire
Role Overview:
Our client is embarking on an exciting journey to develop new, innovative technology solutions to enhance both internal and customer-facing experiences. We are seeking a skilled Dart/Flutter Developer to join our clients dynamic team in Dania Beach, Florida, on a 6-month contract-to-hire basis. This role offers an opportunity to be at the forefront of implementing Dart and Flutter technologies for the first time within their organization.
Responsibilities:
Collaborate with cross-functional teams to design and develop front-end applications using Dart and Flutter.

Write clean, efficient, and maintainable code for customer-facing and internal employee-facing user interfaces.

Debug and troubleshoot issues in the application, ensuring optimal performance and user experience.

Work closely with UI/UX designers and product managers to translate design concepts into functional applications.

Stay up-to-date with industry trends and best practices in Dart and Flutter development.
Qualifications:
Proven experience in Dart and Flutter development.

Proficiency in writing and debugging code using Dart and Flutter.

Strong understanding of front-end development principles and best practices.

Excellent problem-solving skills and attention to detail.

Effective communication and teamwork abilities.

Willingness to learn and adapt to new technologies.

Experience with mobile app development is a plus.
Level of Experience:
We are open to considering both midlevel and senior-level candidates.
Note: This job description is intended to provide a general overview of the position and does not represent a comprehensive list of all responsibilities and qualifications required. The company reserves the right to modify or revise the job description as needed.