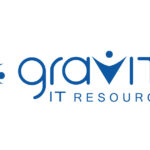 Job Title: Power BI/SQL Developer
Location: Charlotte, NC 
Job-Type: Direct Hire
Referral Fee: +/- $1000
Employment Eligibility: Gravity cannot transfer nor sponsor a work visa for this position. Applicants must be eligible to work in the U.S. for any employer directly (we are not open to contract or "corp to corp" agreements).
Position Overview:
Gravity is looking for PBI/SQL Developer to spearhead our client's Power BI report production supporting legal, finance, and compliance.
The successful candidate will possess 5+ years of experience in a SQL heavy role, routinely writing stored procedures, views, and other SQL commands. The successful candidate will have enterprise experience conducting meetings with stakeholders and producing PBI reports from scratch. Additionally, at least 2 years of experience with DAX in a PBI setting is required.
Our client is a global investment management firm. They source differentiated opportunities and build long-term portfolios across public and private fixed income, real estate, ad specialist equity markets. With investment professionals based across the globe, the firm is able to effectively serve its clients and their 350 billion AUM. 
Duties & Responsibilities:
· Meet with stakeholders to understand requirements for Power BI reporting
· Generate accurate Power BI reports from scratch 
· Effectively manipulate data using SQL (stored procedures, views, joins, tables) to gather data for Power BI development 
· Effectively use DAX to communicate within Power BI to build reports
· Meet with stakeholders you are supporting to gather requirements for their Power BI reporting
Required Experience & Skills:
· 5+ years in a SQL environment, routinely writing stored procedures, refactoring, among other tasks
· 2+ years in a Power BI environment developing reports from scratch
· 2+ years of experience using DAX in conjunction with Power BI
· 2+ years of experience communicating with internal stakeholders to gather requirements for PBI reporting 
· Carry an assertive attitude to the team, keep a methodical approach to problem solving and task solution