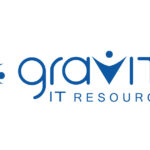 Job Title: HL7 Engineer
Location: Lexington, Kentucky
Job Type: Direct Hire
Referral Bonus: $2,300
Position Overview:
The role of the HL7 Engineer will be responsible for designing, implementing, and maintaining HL7 Interfaces to facilitate data exchange between internal and external systemsorganizations. The HL7 Interface Engineer will collaborate closely with the Chief Systems Architect, Chief Information Officer, and other IT leadership to execute the technology roadmap in alignment with the overall strategic plan. The HL7 Interface Engineer will also work closely with other internal and external resources as needed to perform their duties.
Preferred Qualifications:
Education

:

A bachelor's degree in computer science, information technology, or a related field is preferred. However, industry experience and relevant certifications may be considered in place of a degree.

Experience:

A minimum of 5 years of experience in healthcare interface design, implementation, and support.

Technical expertise:

The ideal candidate should have experience or proficiency in HL7 standards and messaging protocols (e.g., HL7 v2.x, v3.x, HL7 FHIR, etc) Experience utilizing both on-premise and cloud based Interface Engines. Experience with Corepoint or other enterprise Interface Engines is a must. Familiarity of healthcare information systems, EHRs, and clinical workflows. Knowledge of healthcare data exchange protocols and standards (e.g., DICOM, CDA, CCD). Be able to utilize interface engine to utilize external SQL databases for messages tracking and table translation. Experience with various application API's (eg. JSON), including planning, configuration, and on-going support.

Analytical and problem-solving skills:

The HL7 Interface Engineer must possess strong analytical and problem-solving skills to identify and solve complex issues efficiently and effectively.

Knowledge of industry regulations:

The candidate should have a thorough understanding of industry regulations, such as HIPAA and HITECH, and ensure that all systems are designed and implemented in compliance with these regulations.

Collaborating with stakeholders:

The HL7 Interface Engineer should be able to collaborate with stakeholders across the organization, including business leaders, IT teams, and external partners. They must have excellent communication skills and be able to communicate effectively with technical and non-technical stakeholders to ensure that everyone is aligned and working towards the same goals.

Providing technical leadership:

The HL7 Interface Engineer should provide technical guidance to the technology team, leveraging their expertise in the technology landscape, industry trends, and emerging technologies to ensure that the organization is utilizing the most efficient and effective solutions.

Adaptability:

The HL7 Interface Engineer should be able to adapt to new technologies, software, and regulatory changes that arise as healthcare IT systems continue to evolve.

Project management skills:

The ideal candidate should possess experience in project management, including planning, budgeting, and tracking progress to ensure timely project delivery.

Technology budgets:

The HL7 Interface Engineer should collaborate with the Chief Systems Architect and Chief Information Officer to provide input on technology budgets for projects and initiatives.

Ensuring system security and stability:

The HL7 Interface Engineer is responsible for ensuring that the organization's technology systems are secure and stable. They should work closely with the Chief Systems Architect, Chief Information Officer, and security teams to ensure that systems are protected from potential threats.